Feature Request : NEW FOLLOWERS FEED.
I don't know about you guys, but I honestly believe STEEMIT will be helped with a feature of "NEW FOLLOWERS" feed.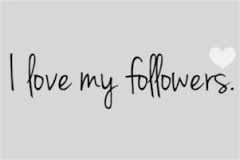 A bit like, "NEW REPLIES" and "NEW COMMENTS" feeds, where you can easily find all your new followers, check them out and maybe follow back?
This way, Steemians can have more interactions and would be a bit more of a community.
Just thinking out loud here.
-east