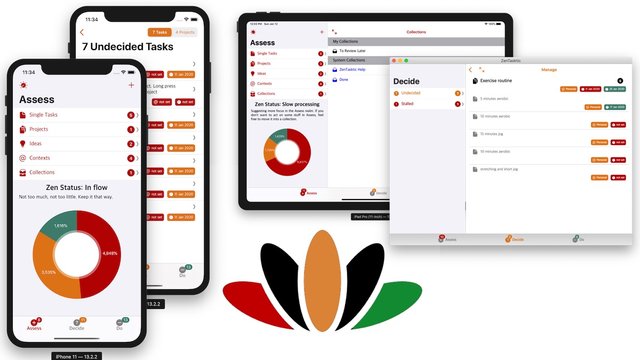 ---
As of yesterday afternoon, ZenTaskstic, my productivity app based on the Assess-Decide-Do framework, is live on AppStore. That means you can download it on your iPhone or iPad (yes, it works on both) right now, because it's free, as in free beer (there is a paid subscription for a meager $14.99/year, if you want all the bells and whistles, though). Just follow the link below to get it right now:
---

---
ZenTasktic uses Core Data with CloudKit, which means your data is automatically synced in the cloud, in case you're using it on more devices. There is an initial onboarding data, containing both test tasks and help items, which help you start using it right after you download it, hoping to shorten and already minimal learning curve.
If you want to know all the history behind this app and the productivity framework behind it, have a look at the launch blog post.
---
I'm a serial entrepreneur, blogger and ultrarunner. You can find me mainly on my blog at Dragos Roua where I write about productivity, business, relationships and running. Here on Steemit you may stay updated by following me @dragosroua.


---
Wanna know when you're getting paid?
I know the feeling. That's why I created steem.supply, an easy to use and accurate tool for calculating your Steemit rewards
It's free to use, but if you think this is a useful addition, I'd appreciate your witness vote.
Thank you!
Psst: new to Steemit? Start Here