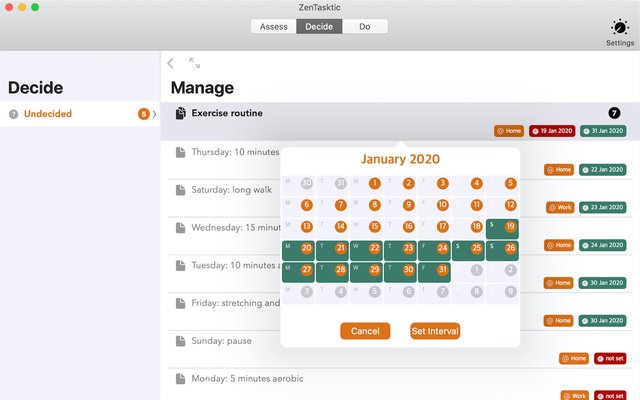 ---
About two weeks ago I announced the release of the iOS version of ZenTasktic, my productivity app. It is now time to announce the release of the Mac version of the same app, which, as of yesterday, is live in Apple Mac AppStore.
You can get it right now, by clicking on the link below:
It's free to use (as in free beer) but it does include a one year subscription if you want to access more advanced features, like the ZenStatus, for instance. It requires Mac OS Catalina and it's my first attempt at using Mac Catalyst, Apple's bridging APIs between iOS and Mac OS.
It's been quite a ride for me and I'm really happy to see both apps live - even though, being just the initial release, and my limited testing environment, I would expect an occasional bug here and there.
So, once again, if you missed the first link, here it is, again:
If you do get it and play with it, I would love some feedback.
Steem on!
---
I'm a serial entrepreneur, blogger and ultrarunner. You can find me mainly on my blog at Dragos Roua where I write about productivity, business, relationships and running. Here on Steemit you may stay updated by following me @dragosroua.


---
Wanna know when you're getting paid?
I know the feeling. That's why I created steem.supply, an easy to use and accurate tool for calculating your Steemit rewards
It's free to use, but if you think this is a useful addition, I'd appreciate your witness vote.
Thank you!
Psst: new to Steemit? Start Here