Just when I wrote I couldn't find any better news to start that weekend than the launch of the Steemit TestNet, I just realized the first release candidate of the 20 HardFork is out as well:
---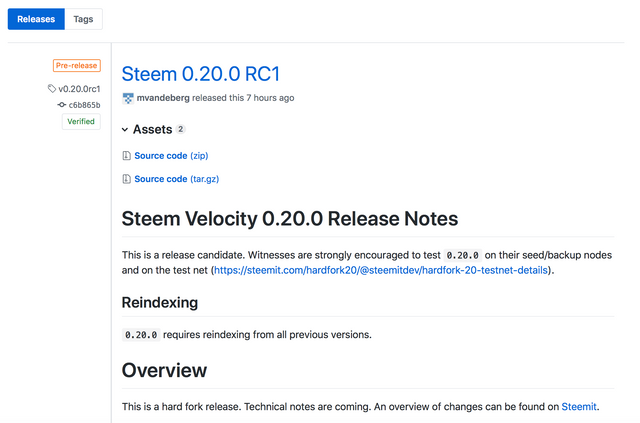 ---
I can't wait to start fiddling with it (after I'll finish the upgrade of my backup server, that is, which will happen on Monday).
From where I stand, looks like this hardfork will be smoother than the last ones. The same thing I can say about the development process and the communication surrounding this process.
It may not show in the price of STEEM (yet), but the Steemit ecosystem is evolving in the right direction.
---
I'm a serial entrepreneur, blogger and ultrarunner. You can find me mainly on my blog at Dragos Roua where I write about productivity, business, relationships and running. Here on Steemit you may stay updated by following me @dragosroua.


---
Wanna know when you're getting paid?
I know the feeling. That's why I created steem.supply, an easy to use and accurate tool for calculating your Steemit rewards
It's free to use, but if you think this is a useful addition, I'd appreciate your witness vote.
Thank you!
Psst: new to Steemit? Start Here