A few hours ago the development team released the 20th HardFork version on GitHub, as you can see from this screenshot:
---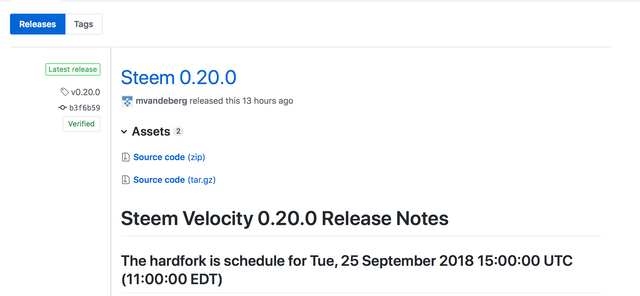 ---
Pending a supermajority from the 21 witnesses, the HF will be enforced starting September 25th, 15:00:00 UTC.
There is already a witness already running this version on his node, @ausbitbank:
---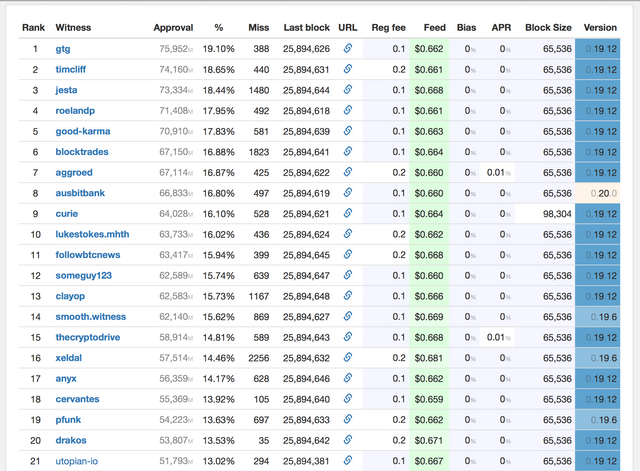 ---
I probably wouldn't have spotted this if we didn't have a little block version conflict:
---

---
I already had another conflict with @jesta the other day, but I think it was related to him running 0.19.12 and me running 0.19.6.
Please note I use the term "conflict" in a very benign way, it's nothing conflictual going on between me and these fine lads.
Anyways, big things are happening and really looking forward to see how everything will improve form now on.
If you want to get a glimpse of the changes, please have a look at the release notes on GitHub.
Steem On!
---
I'm a serial entrepreneur, blogger and ultrarunner. You can find me mainly on my blog at Dragos Roua where I write about productivity, business, relationships and running. Here on Steemit you may stay updated by following me @dragosroua.


---
Wanna know when you're getting paid?
I know the feeling. That's why I created steem.supply, an easy to use and accurate tool for calculating your Steemit rewards
It's free to use, but if you think this is a useful addition, I'd appreciate your witness vote.
Thank you!
Psst: new to Steemit? Start Here