As you may already know, the STEEM wallet is disabled at Poloniex, which means you can't deposit or withdraw STEEM in or from Poloniex. That also means that potential big spikes in price won't be so easily arbitraged - or won't be arbitraged at all. As you can see from the 2 screenshots below, on Bittrex STEEMIT trades at 36k satoshis, while on Poloniex it trades at just little under 32k satoshis.
---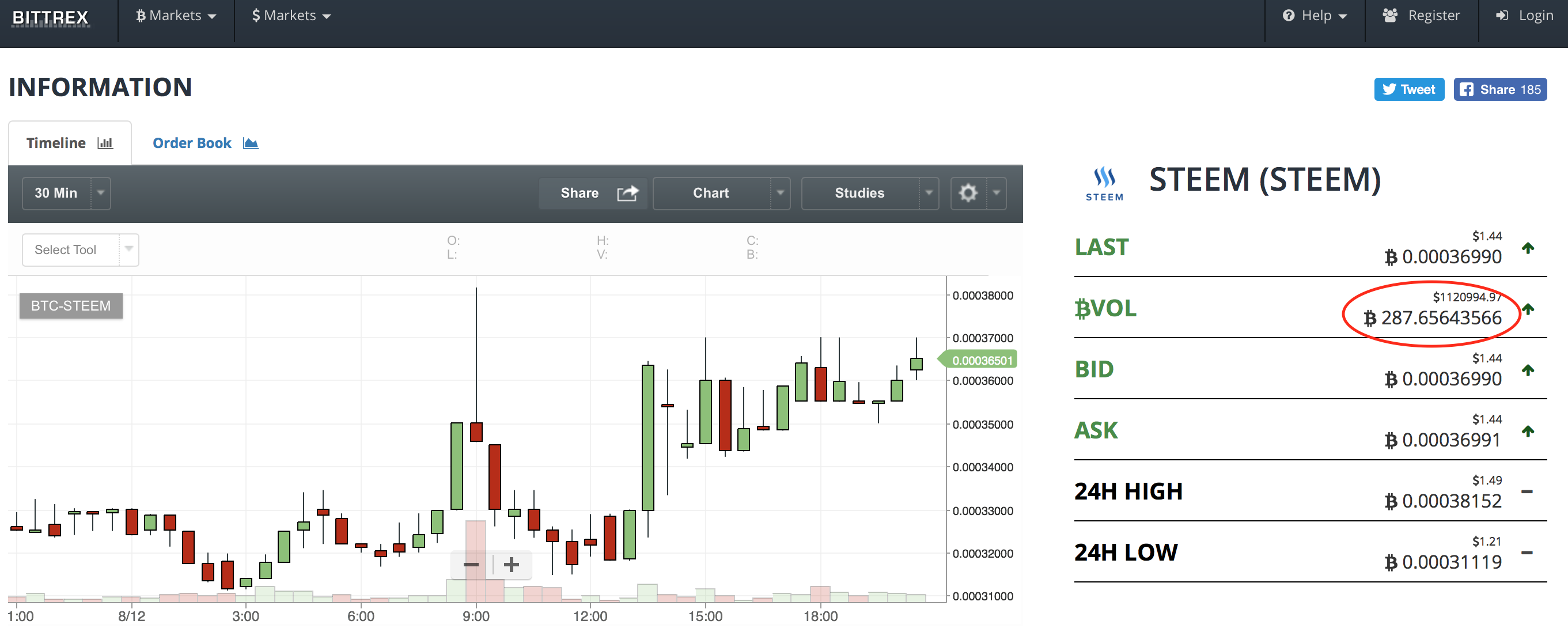 ---
---
So what happens now is basically that if you have some Bitcoin, or other crypto actually worth something, you can buy a lot of cheap-cheap-cheap STEEM on Poloniex.
But the most interesting number is not the price of STEEM, but the volume. If I can still read numbers, Bittrex surpassed Poloniex in volume (for the first time since I'm following both exchanges in parallel).
For whoever is interested, this might be an interesting signal.
Please be aware that this is not trading advice.
---
I'm a serial entrepreneur, blogger and ultrarunner. You can find me mainly on my blog at Dragos Roua where I write about productivity, business, relationships and running. Here on Steemit you may stay updated by following me @dragosroua.


---
You can also vote for me as witness here:
https://steemit.com/~witnesses
---
If you're new to Steemit, you may find these articles relevant (that's also part of my witness activity to support new members of the platform):