Looks like we're not over with these SBD pumps. I woke up to a whopping $5,5 in my price feed.
---

---
The biggest volume is concentrated on Bittrex, more than 90%, where the SBD chart looks like this:
---

---
Volume in BTC was 1126. At a price of 39k satoshis, that gives around 2,88 millions SBD. Total supply for SBD is 3,5 millions. So it looks that pretty much all the SBD trading is done on Bittrex now.
On the internal market, you could get 3 STEEM for 1 SBD, as you can see from this tiny little dust transaction:
---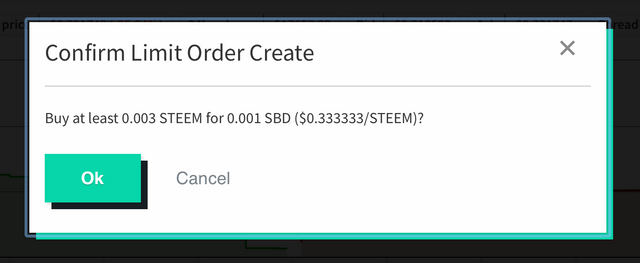 ---
Volume on Bittrex indicate that this has still a lot of stamina and it may continue for a while.
---
I'm a serial entrepreneur, blogger and ultrarunner. You can find me mainly on my blog at Dragos Roua where I write about productivity, business, relationships and running. Here on Steemit you may stay updated by following me @dragosroua.


---
You can also vote for me as witness here:
https://steemit.com/~witnesses
---
If you're new to Steemit, you may find these articles relevant (that's also part of my witness activity to support new members of the platform):