I love how these Canadian geese protect their babies, that's Mother Nature For you!
I was just relaxing at the park the other day and came across some Canadian geese just with their baby geese. After a while these little dogs came out of nowhere just barking at the geese. But these smart mother geese were doing what all mother's do, and that's protecting their babies. Mother nature is a beautiful thing.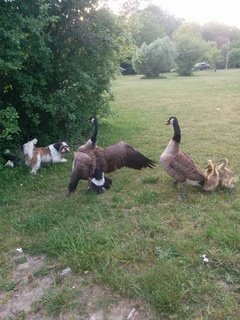 Of course if these Geese were in danger in any way of being attacked I would of stepped in, but it was all fun and games, and me and my friend were talking to the dog owners and everything was fine.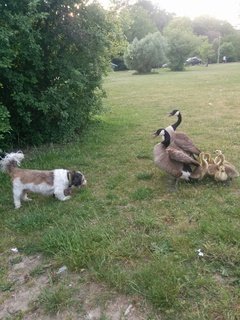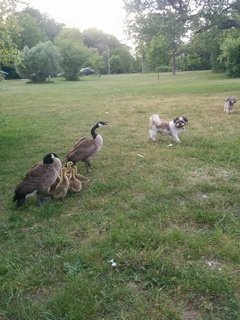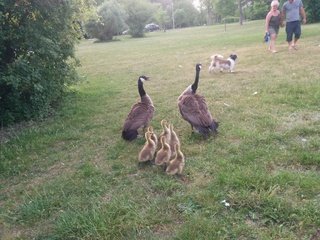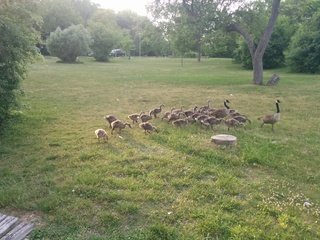 It's unbelievable how smart animals really are and how they truly protect their young.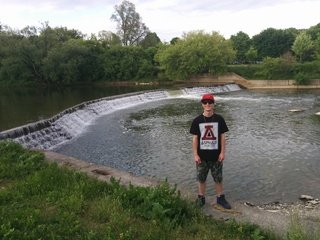 This is just a park with a river and some water falls in the City of Toronto. It's about 15 minutes from my house. It's a place where you can escape from everything, it's very quiet and therapeutic here. You kind of just relax and clear your head. Hope you all enjoyed. Take care in the meantime and cheers! :)