interesting spectacle on the weekend
Hi steemit friends. This week is a very boring week for me (singles fate). After I got home from work I just lay in the bedroom all night. My little brother who came home for a walk told me.
"Why do you feel comfortable reading comics all night, like there are no other activities?"
Then he recommended a zombie-themed Korean film entitled "ALIVE". Initially, it was just normal, I thought the films were just normal zombie films that chase after a zombie bitten after it turned into a zombie too.
When he said the actor was Park Shin Hye, I became interested in the film. I quite like Park Shin Hye since she played a drama called "The Heirs". When I read the synopsis I started to get curious about the film.
"Alive" tells of a mysterious plague that spreads rapidly and uncontrollably in the city of Seoul. The plague can turn humans into vicious and aggressive zombies, so that it doesn't leave many humans.
Oh Jun-u (Yoo Ah-in) and Kim Yu-bin (Park Shin-hye) are two people who are struggling to survive and save themselves from people who have been infected.
Even though they live next door to the same apartment complex, the two of them are trapped in their respective places without cellular or internet access. They can only rely on the news on the television and apartment windows to see what is going on in the outside world.
Jun-u and Yu-bin have opposite personalities. Jun-u is a man who likes playing computer games, so he uses technology to survive.
Instead, Yu-bin used more conventional items such as camping gear and telescopes to survive. With different abilities, the two work together to save each other's lives. If you want to see the footage you can watch it on YouTube.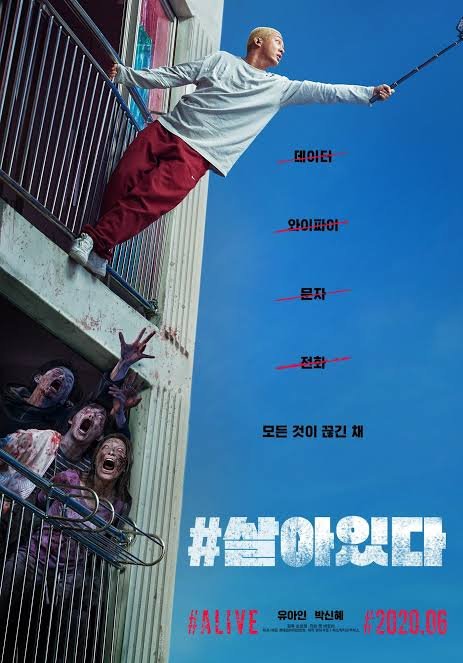 There is also a film that I've been waiting for, namely "Train to Busan: Peninsula", a continuation of the previous film Train to Busan.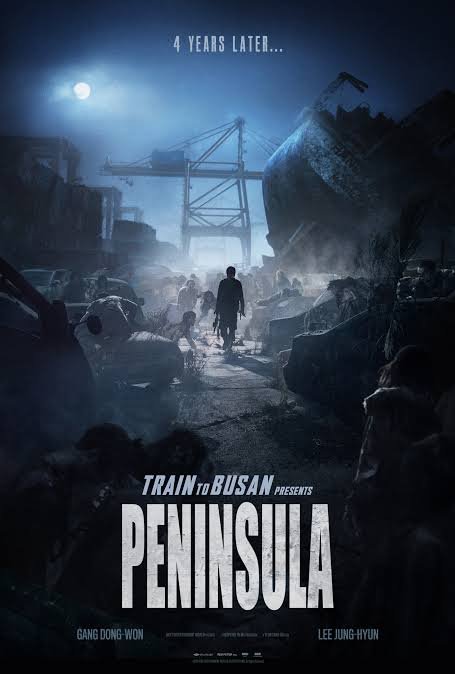 If you have a film that you can recommend an entertaining film for me to see, you can leave it in the comments column.
Thank you and see you later. Bye...