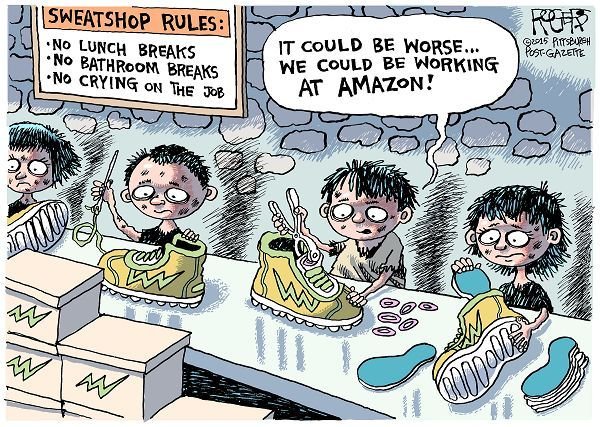 Steemit Is A Virtual Sweatshop For Authors

You can spend hours upon hours, researching, and writing up a an article on Steemit only to get 4-5 page views over 7 days, with a couple up-votes. For new writers, this translates to a whopping $.03- $.05 for their troubles.
The problem with Steemit is not the idea, but the way in which new material is categorized. I will keep harping on this issue until the issue is resolved.
There has to be a better way for which readers can search out the material they desire. The "tag" system is over-utilized to the degree that a piece on war can be found in poetry is some instances. I understand the reasoning for doing so, but 5 tags, and no categorization leads people to drop their works where the money is from their perspective.
Steemit, if you are listening, please fix the way in which articles are categorized. As a new author to this site, I am just frustrated by the site design, and the fact that my works go unnoticed and receive very little attention. I know I cannot be alone. There are hoards of us, unrecognized authors along these boards, all contributing to the platform, helping it grow, but for those like me, some will quit wasting their time and effort for the mediocre payouts we receive.
We are all vying for the attention from one of these whales. Whales are investors in the Steemit platform, and investors in the STEEM token. Why should their taste in literature dictate the focal point for content attributed to these boards?
Get your shit together Steemit!
If you would like to see some of my work, please click here.
~Deep1111

Image Source: 1