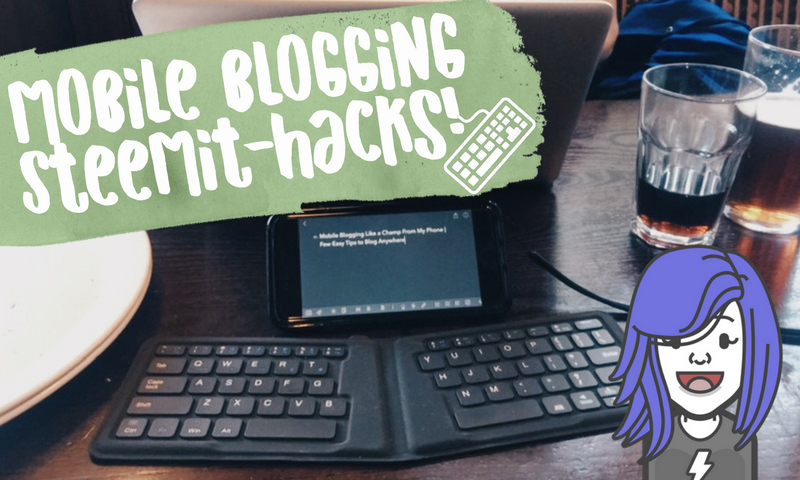 It really is possible. When we went to Steemfest2 this year, we blogged for the entire week completely from our phones. Here's how we did it...
It's 3 pm. And I'm in town with @teamhumble, sitting across from me. He's also blogging but via laptop, which I also do often, but this time, I knew we were going to be picking up supplies and I wanted to keep my bag as open as possible.
Today my kit includes: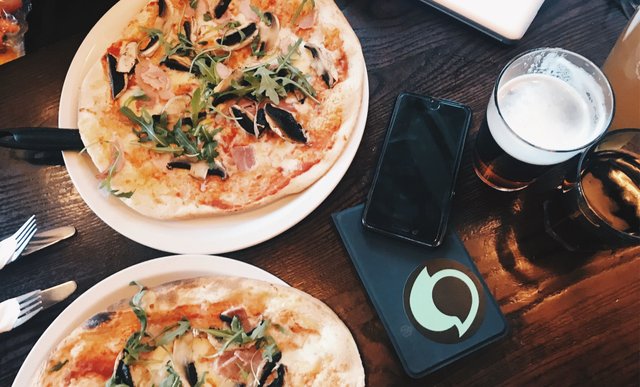 Yes you can blog while eating pizza! And if you're lucky your post might even PAY for your pizza. What a world we live in. Blockchain power mozzarella consumption... brings a tear to my eye...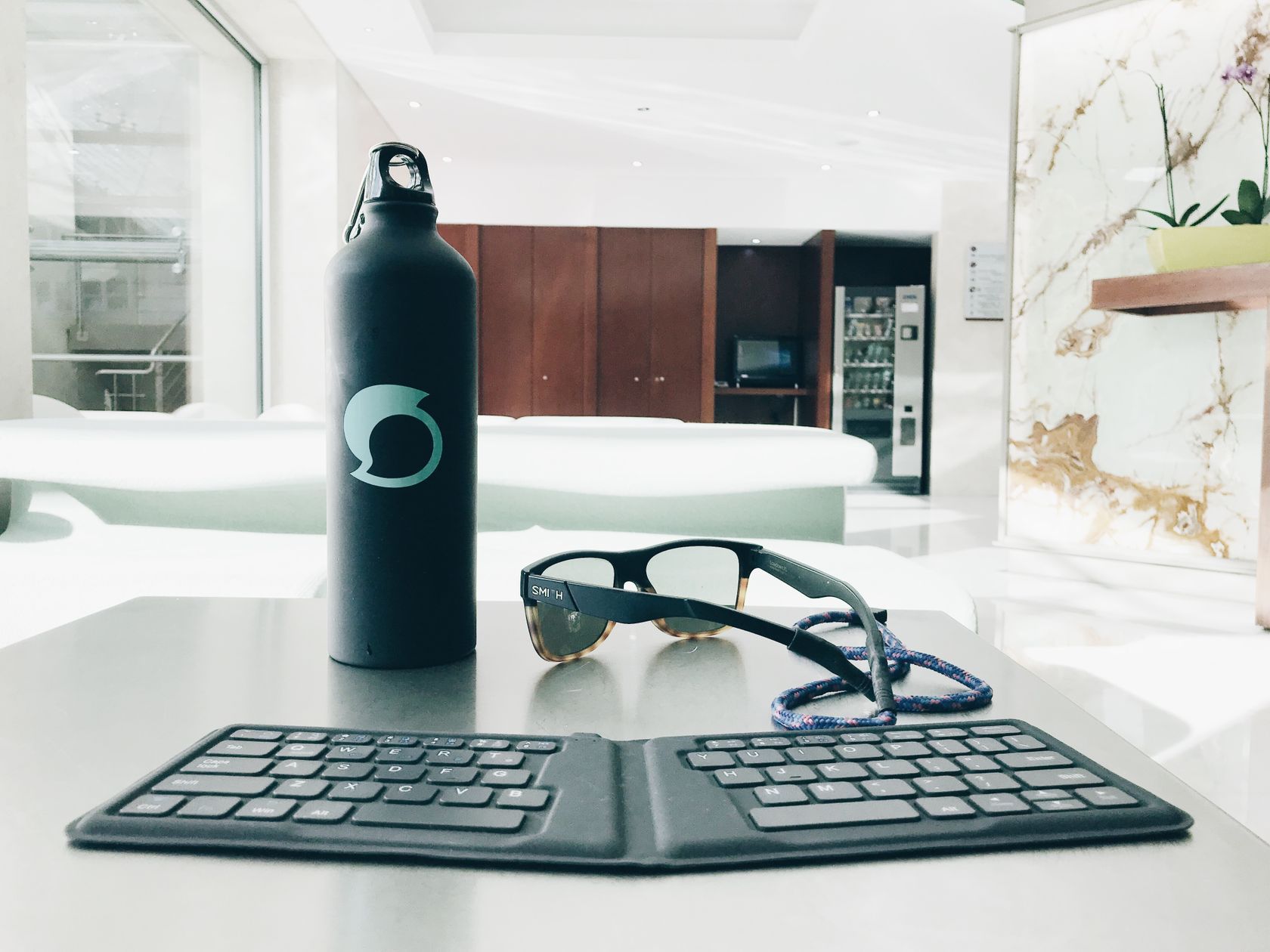 My wireless Bluetooth keyboard, great for typing and looking like a secret agent in coffee shops and hotel lobbies.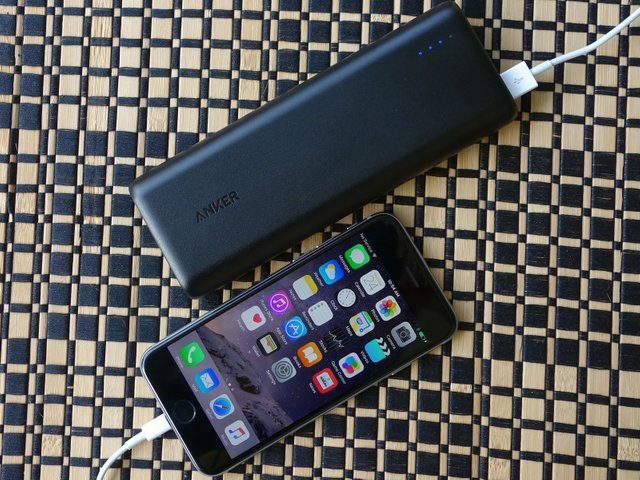 image courtesy imore.com
Because when they wrote Hitchhiker's Guide to the Galaxy they forgot to mention that along with towels, an extra 20,100mAh battery is about the most massively useful thing an interstellar hitchhiker can have…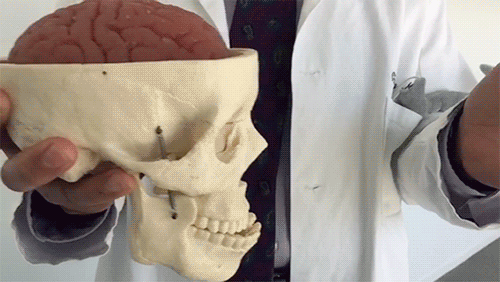 *Optional.
Now, I think personally, that it's a bit tricky blogging straight into steemit.com when you're mobile, so I prefer a markdown editor, and my markdown editor of choice is..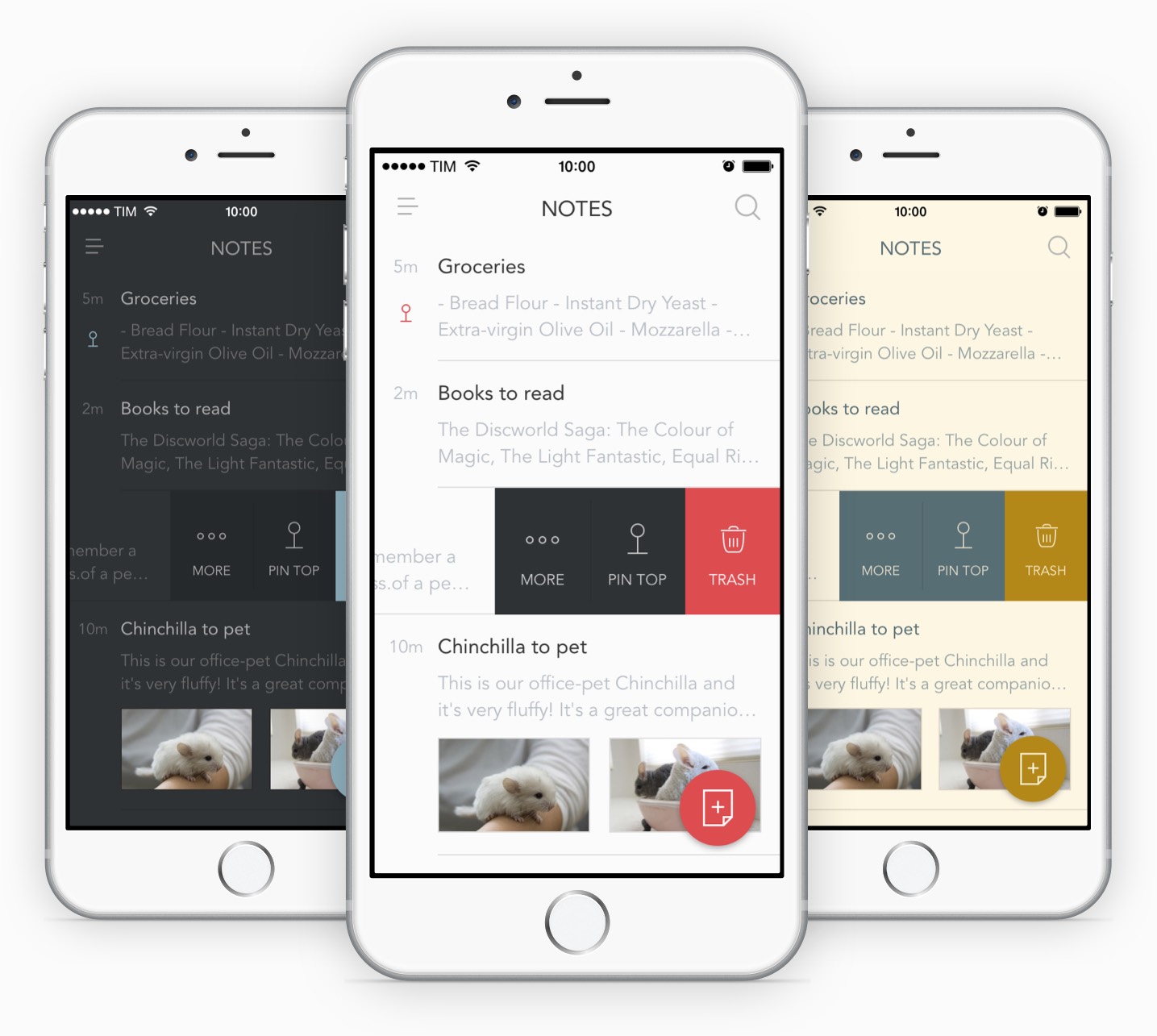 It's clean and get's out of my way when I just want to type and it syncs across all devices so I can pick it up on my main machine later!
(that's actually what I'm doing right now, you didn't notice that we switched space and time did you?! It's actually about 3 hours after I started this post, and we're back in the van clacking away at our respective computers before we chill down for the evening- blogging man, what a time machine!)"
Another secret weapon you may want to consider adding to your mobile blogging arsenal is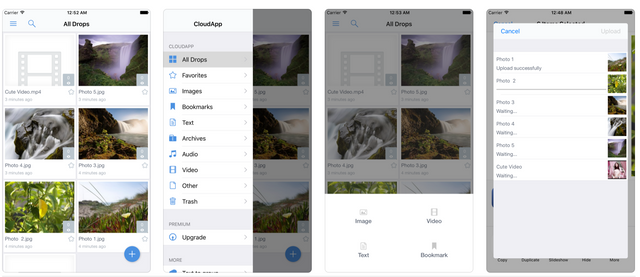 Cloudapp allows you to upload photos from your phone and spits out that lovely direct link you'll need to add your photos to your post using Steemit.com. If you use Esteem, you've already got a mobile uploader right there ready to go for you- sorted mate!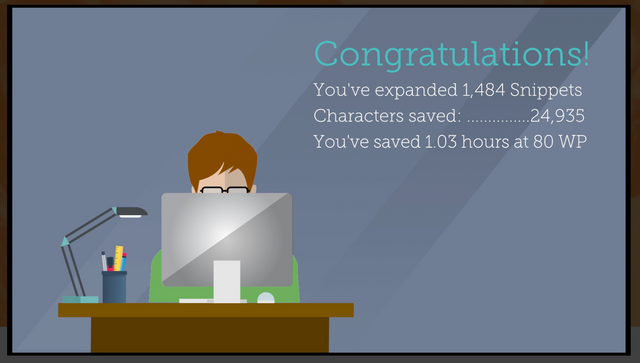 Text expander is another killer app that I personally use for my footers- it also syncs across all your devices, so for example, here's my footer code..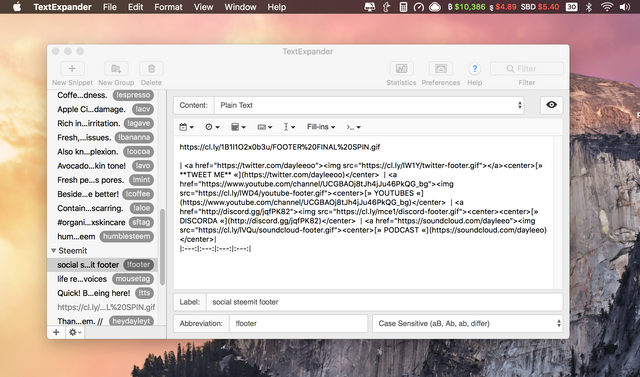 and all I have to do is type "!footer" and BAM! There it is faster than a butter-slicked bullet train. Crazy useful on desktop, when using it on mobile you'll be thanking the QWERTY Gods.
Esteem, you've already got a mobile uploader right there ready to go for you- sorted mate!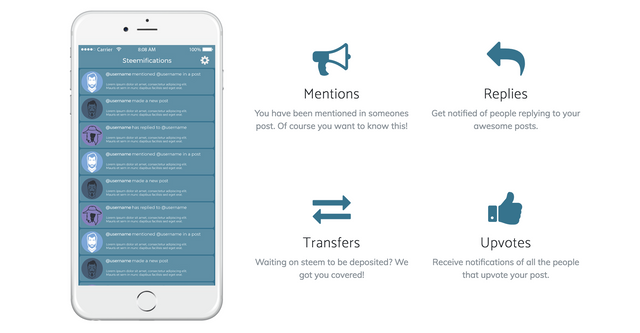 Of course, Steemify is a killer little workhorse of an app that makes sure you're notified when a particular account posts, when you've got replies waiting and when you've been upvoted, mentioned, received comments...ect. It's not necessarily built to help you draft your posts out, but if you've got a serious reply session ahead of you, setting up in ye olde coffee shoppe with that Bluetooth keyboard life will have you caught up in no time courtesy of our very own steemians @blockbrothers & @exyle.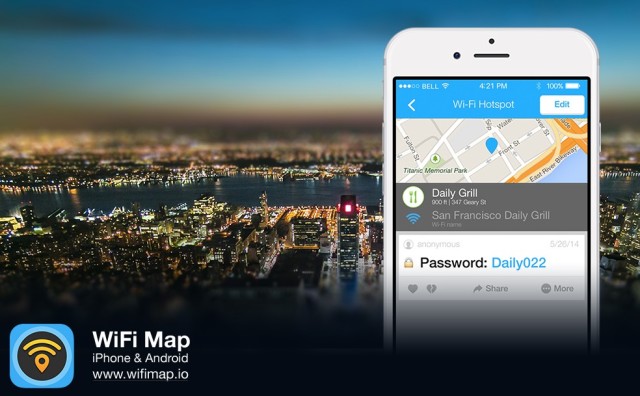 The lovely thing about drafting your post out on an app like Bear, is that if you can't find a wifi signal, or you don't have cell service a wifi finder app such as Wifi Map Pro is incredibly useful because you'll often find the passwords to locked signals nearby as well as a map of where they are around you. You can even add the password from the coffee shop you're occupying in order to other help other sad, cold and lonely digital nomads who are out there without connections…. AHEM!!!
The very last little tool is a fun little card-based app called...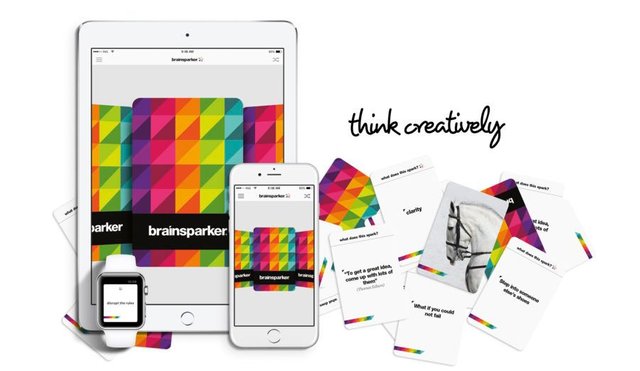 Now I've just started using this one, but I think it could be really helpful if you felt stuck about what to blog about! The app presents you with a random shuffle of cards, you choose one and you're presented with something that may spark some pretty cool creative writing...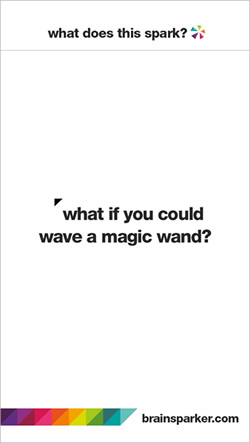 And that's about it!
And the end of the day all you really NEED is your phone, a mobile keyboard and you're off to the races to at least draft something out or jot a few ideas down, but if you want to go the extra mile, and really be set, or if you're going on a long trip and want to be able to blog, but don't want to lug your computer around it CAN be done, as I said, I survived all of Steemfest 2 in Portugal without my computer, and if I can do it, you CERTAINLY can.
If you've got any questions about my little tips and tricks for keeping it simple while traveling or while needing to blog mobile, hit ya girl up in the comment's below and I'm happy to help!
As always,
Technologically Yours
<3 Dayleeo