This is a proposal for a visualisation map of #steemit, similar to the way that Japanese news website newsmap works. In other words, a different way to view and interact with content. More successful posts, take up more room.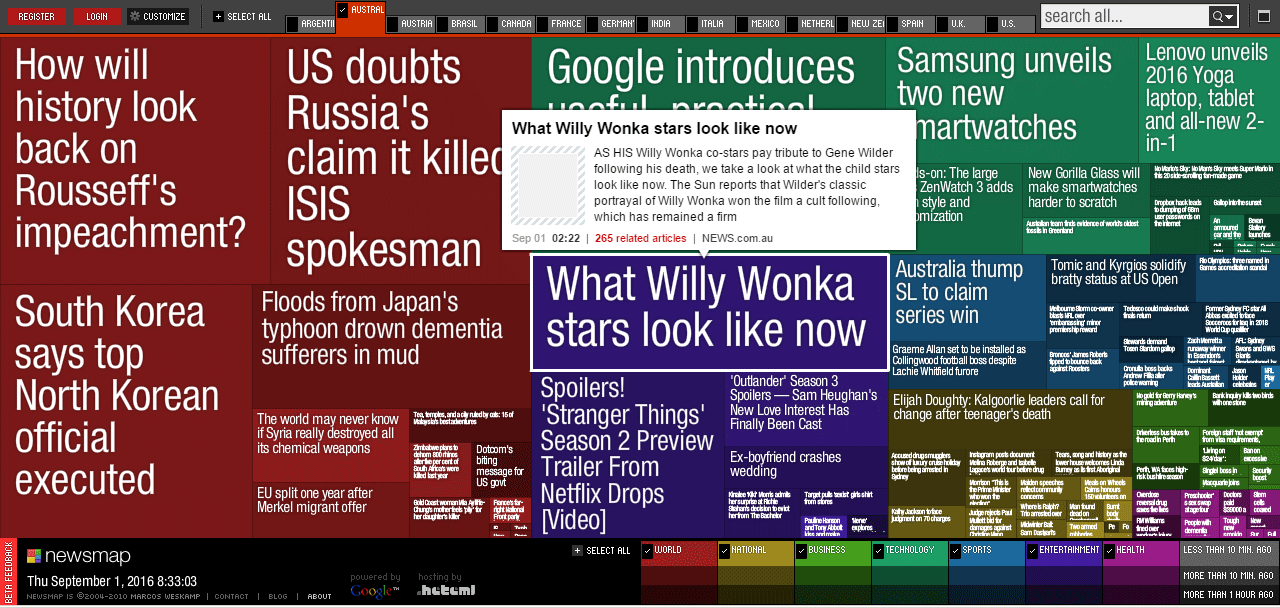 I think this could be an interesting, and useful way to interact with posts.
Similar coming soon to a button on #steemit soon?
Thoughts?
p.s - not necessarily a fan of the colour palette being used in my example, but the idea behind it.