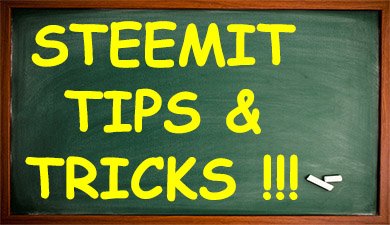 Beginning the Journey here @ SteemIT is Easy. But To Achieve as Others is Not That Easy. Still there is a HOPE !!! So, Check It OUT, How We all Can Achieve that level with a Continuous Effort.
---
Create As many Quality Blog POSTS as YOU CAN ! – The main Purpose of STEEMIT is to Pay for the Quality Blog Posts. YES, if you Create Quality Blog POSTS in a regular Basis. You will Start to Get paid for your efforts.



---

RESTEEM Quality POSTS By OTHERS: - If you cannot Create Quality Blog POSTS by Yourselves. Then you can RESTEEM Other's Blogs and GET PAID for that. So, Check the Quality BLOGS and RESTEEM/SHARE THEM in your STEEM FEED.

---

UPVOTE ON Quality BLOG POSTS: There are multiple ways to get paid here in STEEMIT. So, if you UPVOTE Quality Blog POSTS you will be able to get 25% Curation Reward for UPVOTING the POST.





---

Comment on Quality Blog POSTS: By Writing Excellent Comments On Others POST you will get a chance of UPVOTE by Others in the Community. Which will Give you Rewards in Steem Dollars.





---

UPVOTE YOUR COMMENT by YOURSELF: This is One of the BEST Alternative of Getting Paid here in STEEMIT. You can UPVOTE Your Comment Yourself and Get Paid for that.



ABOVE ALL, You can invest in STEEM POWER and Get More Voting Right to Get Paid More...
---
Please Check Out My Tips & Tricks on STEEMIT
https://steemit.com/steemit/@cworldv99/top-five-5-best-tools-which-gives-advanced-steemit-experience-check-it-out
I regularly check my FOLLOWERS LIST and FOLLOW them BACK in Return. So, Do you Want me to follow YOU? Then FOLLOW ME @cWorldV99 !!!
---