Steemit to the Moon - Google Trends can't lie
Just look this picture and understand all potential of Steemit!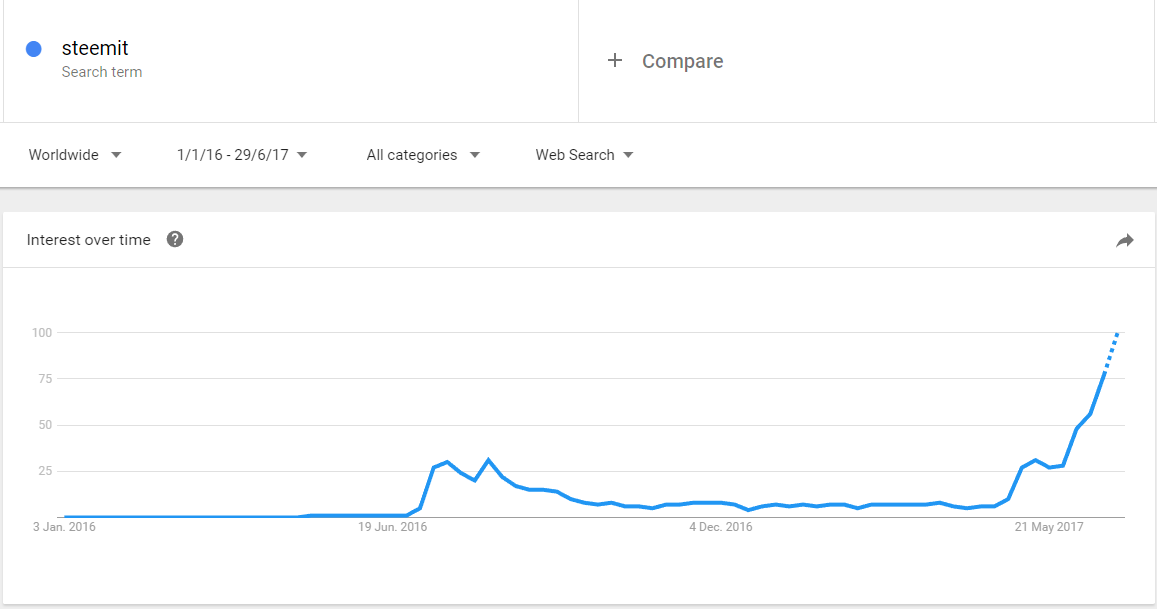 You can enjoy interaсtive chart on this link.
New top was hit on 4-10 June, I hope that community will expand in the future too. Even google predict way to the moon :)
Upvote this post if you enjoy this fact. Invite your friends to our community.
p.s. I wanted to write maximum one post a day, but I could not help but share this news :)