Hi everyone.
If you want to help me, yourself and others I definitely recommend you to read this article, upvote, resteem and donate.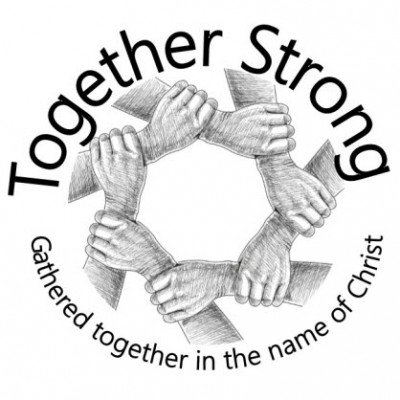 The technical side of the story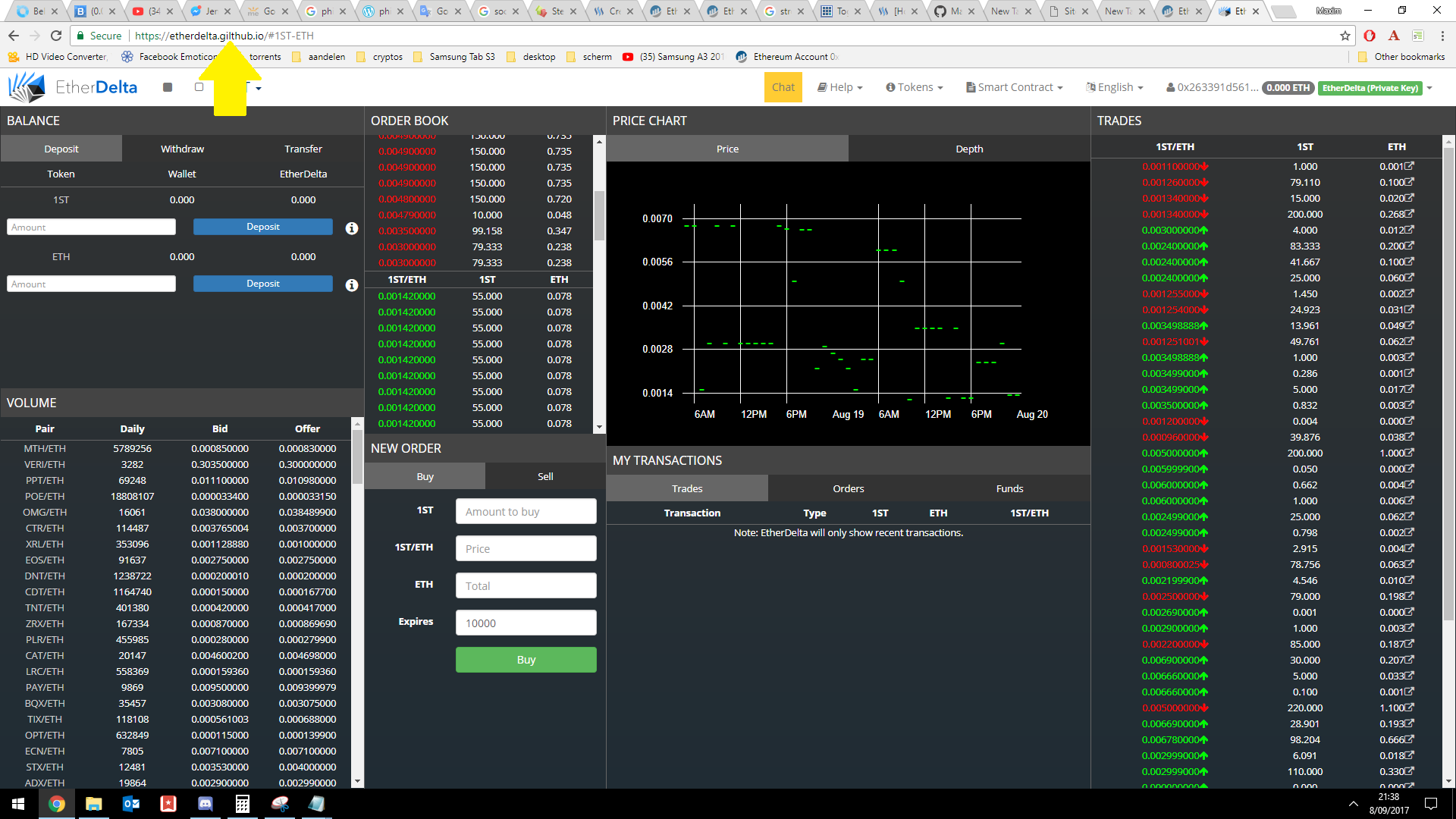 The malicious phishing website https://www.etherdelta.gilthub.io that looks like a perfect copy paste from the official https://www.etherdelta.github.io (down for the moment) and differs only in 1 character namely the extra "L" added to github, managed to lure me in and the hackers stole 800 euros from me in the form of Ethereum.
The website was provided in the top results after a Google search on "Ether Delta". And even more troublesome, it's actively advertised by Google and can stick out of the haystack doing so.
I made a deposit of 800 euros in the form of Ethereum the day before on the official Ether Delta and was using a personal Ether wallet for this.
When providing my wallet address and private key in the fake phishing website, they immediately transferred all my Ether to there own ether wallet and my money was gone.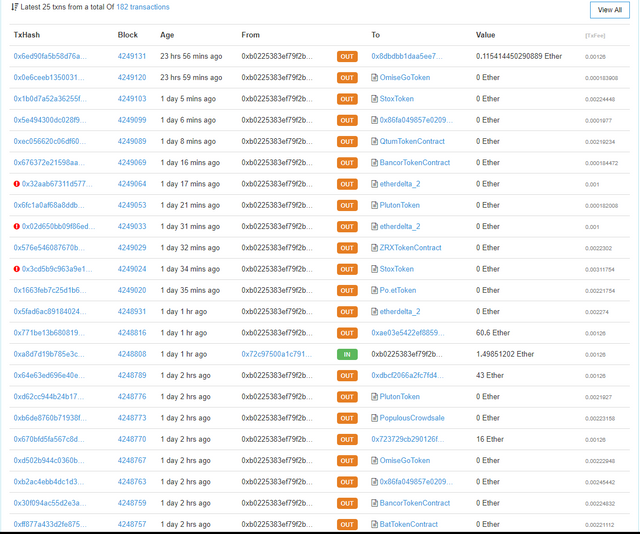 My personal address that I used to store my ether is "0x263391d561B5c44b6A58306Ee40348C683bD0c60".
If you look it up on the blockchain you will see that 2 minutes after I had withdrawn my money from the exchange (using their fake website) the hackers immediately sent all this money to their own wallet address that owns money of mutiple victims so far.
I invite you to check out the links that I provided above and see for yourself how I've been robbed by these hacker(s).
I was very active in the CAT community on Discord and they have seen me suffer very hard because of this hack that made me lose so much money (I'm still a student).
I felt so terrible and tried to think of every possible way to get my money back quickly.
But I knew as good as them that this money is lost forever and no one will be able to retrieve it.
After a big headache and some tears I realised that I'm not the only phishing victim in this cruel world and I would like to help our world and make the internet a safer place.
I also came up with an idea to raise funds to get back my 800 euros and ease my pain before trying to clean the world of hackers and help the internet become a safer place.
So I set up a crowdfund, feel free to take a look an donate if you like what you see there.
You can also donate Ether to my new and secure Ether wallet, the address is "0xB38AECe6FD8875b40af469eE43Ed4F3EfBEc5c11".
The info below is quoted from the article in my crowdfund




The emotional side of the story and how you can help me by doing a favor
-Quoted from the crowdfund I've set up-
Dear readers.

My name is Maxim Delaet, I'm 20 years old and live in Belgium, I'm pretty sure all of you can find me on Facebook, I hope this gives you a better feeling about this article.

I recently became a victim of the terrible nightmare named phishing.
A fake website that was a perfect copy of the original, slipped past my attention and managed to make me fill in my credentials.

I am a student with little money and no job.
I try to earn something by investing money, because (like most students) I don't have the time to work while studying.
Because I study IT and have a decent knowledge of economics, I ended up in the cryptocurrency space.

Cryptocurrencies are some sort of digital payment methods that surpass the well known global payment methods like VISA and MasterCard on some technical aspects.
You are able to make super fast transactions with almost 0 transaction fee and without any middle man.
Because these cryptocurrencies (like for example Bitcoin) rise in value over time, it is a good investment opportunity, just like Gold and company shares are.

However when I tried to invest my 800 euros (which is a very big amount of money for me), I browsed through a fake copied website and logged in with my sensitive credentials. Because of this hackers were able to withdraw all my money into their account. Unfortunately heir is 'nothing' anyone can do to get my money back.

These Phishing attempts happen every hour of the day and they are not limited to stealing money, identities are also stolen in the online world. Many passwords get hacked and most of the time this also results in the victims losing money.

I was very shocked when this happened and I was litterally dying inside. I cried a lot. I felt so much anger towards the hackers who did this to me and I know that there are others out there who have to suffer the same horrible fate.

But I want to take action right now!
I will not stand still and let the hackers take advantage of people like you and!
Luckely I'm a person who respects justice very much and does anything to accomplish it.
That's why I decided to actively work against phishing websites for the rest of my entire life, I will dedicate my time to finding, reporting and blocking phishing sites, as well as warning other people to browse safely.
Today I decided that fighting those cyber crimes will become my one and only life purpose.
I am lucky that the army of my country (Belgium) just started a cyber security unit. I'm going to enlist myself as soon as my studies are done (which will be this year). I know that it's very hard to become a member of this unit, but I'm willing to do everything I can to fight the criminals that cause me and other people so much pain.

However to ease my pain and give me mood to do good in this world, I would very much appreciate it if you could find it in your heart to donate a small amount of money.
I hope to raise a symbolic 800 euros to show the hackers that society is strong, and ease the pain that they have caused me.
I think of this 800 euros as the start of something great were I'm about to safe the world from online fraud.
You can think of it as a charity donation but you can also think of it as a future investment in a better world without online fraud.

I know it's hard to give money to a stranger and it's even harder to believe the promises that some random guy on the internet is making.
That's why I for once gave my personal information to all of you.

On top of that I will publish all the good work that I'm going to do directly on my Steemit blog.
I will start today with uploading my story on how I got hacked, including the malicious website and other websites to watch out for.
The technical details concerning this hack and the evidence showing that my 800 euro's have been stolen will be available in today's post on Steemit.
URL of the post: "https://steemit.com/steemit/@cryptotime/cryptocurrency-phishing-site-has-cost-me-800-euros"

In the future I will post numerous ways to browse the internet more safely, and free tips and tricks for every one out there, as well as keep you up to date about the good things that I'll do to keep the internet safe.
If you want to enjoy my guidance or just want to see how I'm about to live up to my promises, you should follow me on Steemit by going to the following url.
"https://steemit.com/@cryptotime"

Because I'm not out here to gain money, only to ease my pain by filling the losses, I WILL give all the money that I raise behond 800 euros back to 1 random donator. (with one condition that more than 1 euro is donated to prevent a large crowd of investors that only try to get money by donating 1 cent).

I am also going to contact Google about the affair and try to work with them to find a solution against these kind of cyber crimes, maybe they will give me a chance to do some good in their name. Should they compensate me for my losses, I'll definitely add the money to this fund and try to keep it as fair as possible.
In the end, this phishing website is and was not only in the top of the Google search results, it was even advertised by Google making it stand out more above the other search results... There are definitely many mistakes that have to be fixed here.

Thank you very much for your participation!

Stay safe!

Greatings,

Maxim Delaet
I hope you like my motivation and are willing help others like I will do for the rest of my life.
If you find my actions and reasoning honest and respectful you may donate me on the crowdsale.
Or you can donate some Ether to my new and secure Ether wallet, the address is "0xB38AECe6FD8875b40af469eE43Ed4F3EfBEc5c11".
Happy investing, stay safe!