In the following graphic I visualized the distribution of reputation levels. The numbers on the top of the boxes indicate the reputation level and the number of accounts with this level
In der folgenden Grafik habe ich die Verteilung der Reputationslevel visualisiert. Die Nummern auf den Oberseiten der Quader geben den Reputationslevel und die Anzahl der Accounts mit diesem Level an.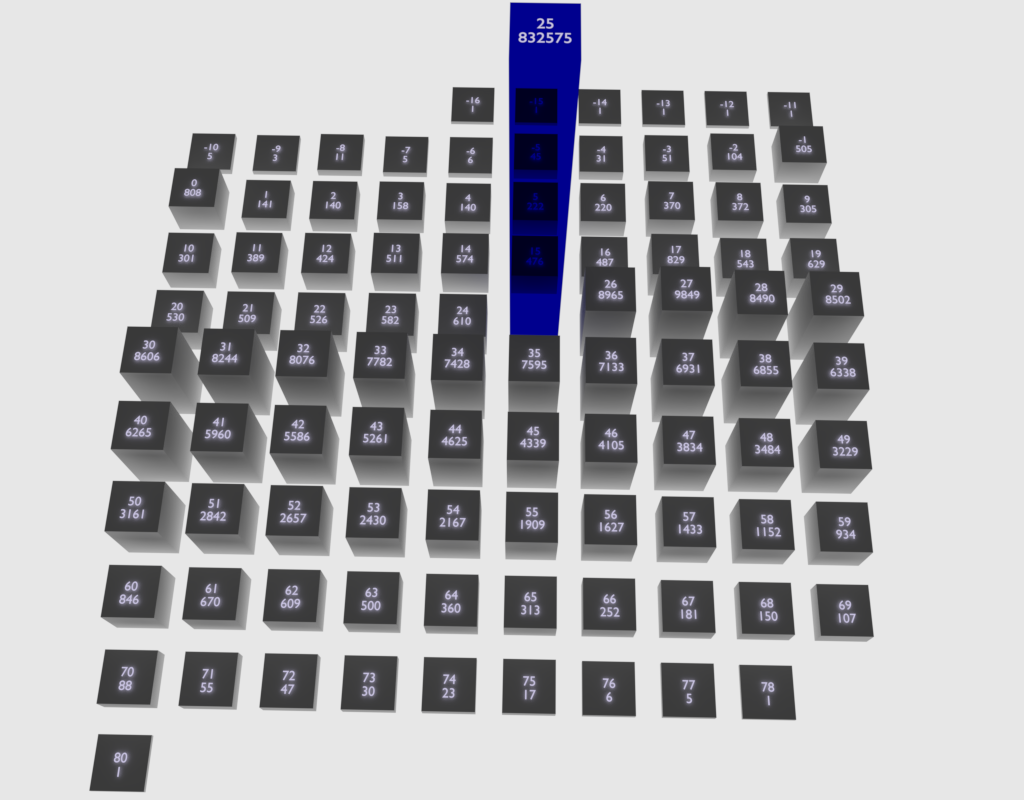 As you can see in the image, the current minimum reputation level is -16 and the maximum reputation level is 80.
Wie in dem Bild zu erkennen ist, ist der minimale erreichte Reputationslevel zur Zeit -16 und der maximale Reputationslevel 80.