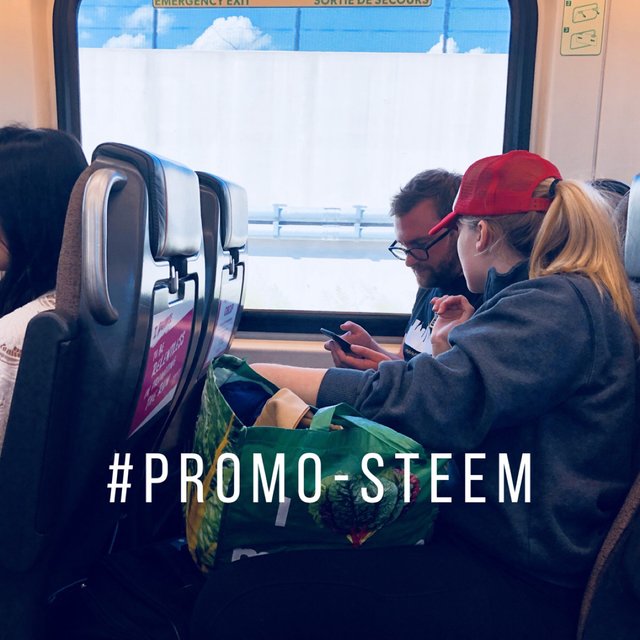 ---
Hi friends!
@maryjaney and I made it to Toronto for the @steemcreators Conference and have had a total blast hanging out with everyone!
Right after landing we hopped on the train to DowntownToronto. The guy sitting next to us was carrying a ukulele and so we obviously started chatting music.
He talked about how he's tried releasing original music on YouTube, but sometimes it feels like he is sharing to an empty room and has had a hard time finding an audience for his music.
We ended up having a great conversation about the music community here on Steemit and we told him about the @openmic contest.
He was super intrigued and so we left him our info and offered to help him get setup on Steemit!
Yeah it's totally possible that this guy will never do anything about it. But on the off chance that we help someone find a supportive community to share their music and get inspired? Totally worth it.
Can't wait to share more about our Toronto adventures!
With Love,
The Steem Sisters
@corsucate and @maryjaney
---