Want to be Successful on Steemit? Be a Farmer, not a Hunter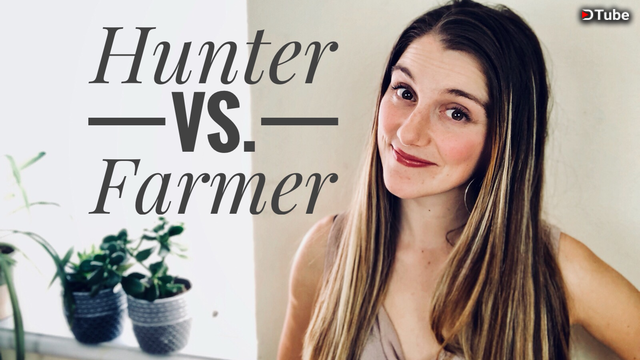 ---
Hello Friends!
One of the things that I feel like we spend a lot of time explaining as a community - is that Steemit is not a "Get rich quick" scheme and that people cannot expect to start earning thousands of dollars right off the bat. People can often get frustrated when their posts don't earn much right away... or even in the first few months.
I think one of the most powerful ways to make a point stand out is through story and analogy. I hope this analogy helps this concept to sink in a little deeper, and may be something we can use when explaining it to newer users.
The Hunter vs. The Farmer Mindset


In this vlog, I dig into the details on each mindset - but here is a high level overview.
The Hunter expects to go out and kill it right away. Some days they may get lucky and be able to feast...but there will also be a lot of famine. On Steemit, I would equate this to those who throw up content and hope and pray someone discovers them and gives them a vote. Yes, this happens sometimes, but it is not the most sustainable approach.
The Farmer takes the time to sow his seeds, water and care for the plants and take the time to watch it grow. On Steemit, this is people who consistently post good content and take the time to cultivate a community around them. They take the time to invest in others. It will take longer for them to feast on the fruits of their labor, but they will have built something that is sustainable and has roots.
---
I hope you guys found this video helpful in someway. Maybe next time you are explaining the concept of slow, but steady progress - this analogy may help drive the point home.
Thanks so much for listening! <3
xo, Lea
---
▶️ DTube
▶️ IPFS