Here is the link to the group : https://www.facebook.com/groups/clixmoney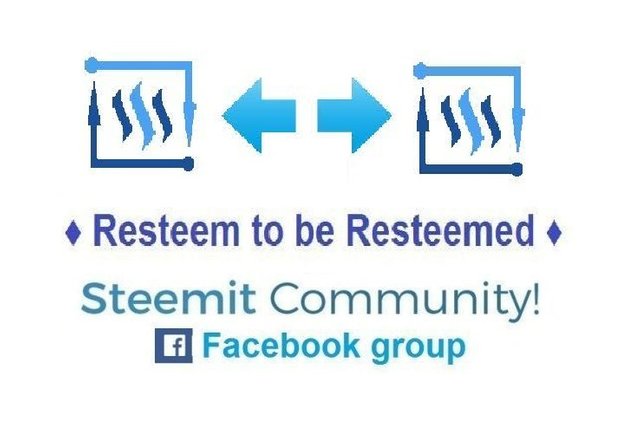 -1- Your post have to be in English!
-2- To post in the group you have to Resteem any other post from the group and show me the proof that you did (Resteem to be Resteemed), or just post in the group and I will check your page. This is the idea resteem to be resteemed!
-3- Your post must contain just the link to your post in Steemit if the picture appears automatically, if the picture doesn't appear - upload any picture with the link (WITHOUT ANY WRITING IN IT!), it's better for the group. Or just share the post on your Facebook wall and then share it in the group!
-4- Don't post the same post twice or more, I will not approve that (you always have to share a new post)
-5- You can share just once a day!
-6- Don't comment posts with empty comments or the same comments in every post!
-7- Never ask someone to upvote, resteem or comment, just post a good post and people will decide what to do!
---

The two removed rules are :
To post the first time in the group you have to Resteem this post to make the idea global!
Updated rules have to be always resteemed!
I removed the rules because it's hard for people to resteem the rules to make the idea global ! They want to resteem just each other ! And they want me to moderate that group for free ! I will do so if you like it , my purpose is to grow not to earn some cents that I earn usually from posting the rules !
Anyway , follow @Clixmoney if you want. ☺
Don't forget about our new project to help new users grow : Connecting Steemians Chat