THE DIARY GAME: 02/07/2020 ( Sharing Of Nose Masks In My Local government)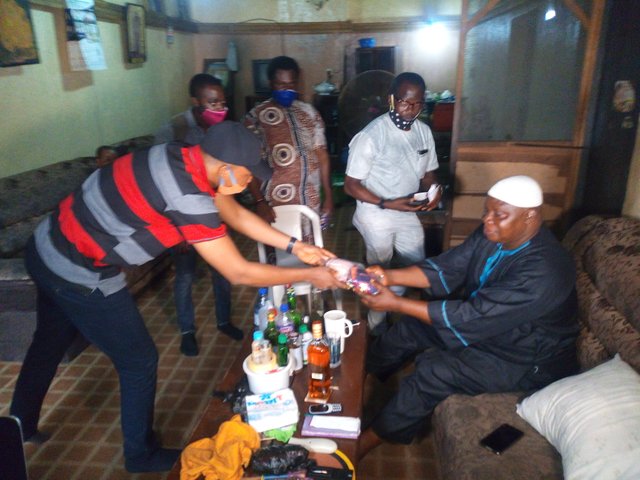 This picture is when we were in the palace of ojokoro king, king Rudwan.
I was sharing nose masks in my local government yesterday from streets to streets. I and my team were sent out for this volunteering work. I really enjoyed the work.
The chairman of my local good also followed us with his crew, we started from ward 01 to ward 10 because we have 10 wards in my local government Wich is ojokoro Local government.
Though, the work was very stressful but as a volunteer I have to do it.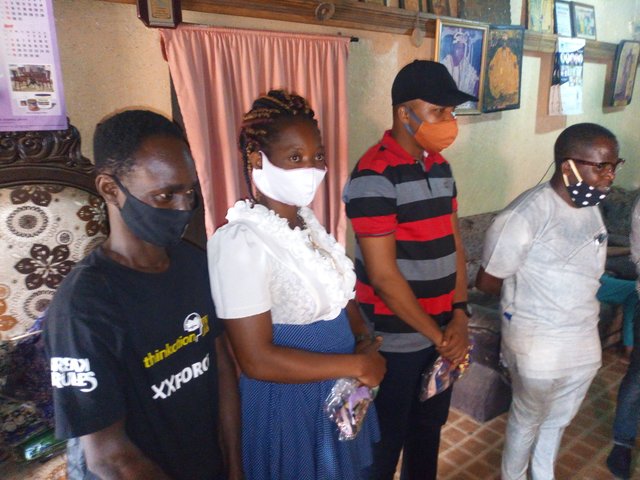 This is the picture of my friends when we are on the duty.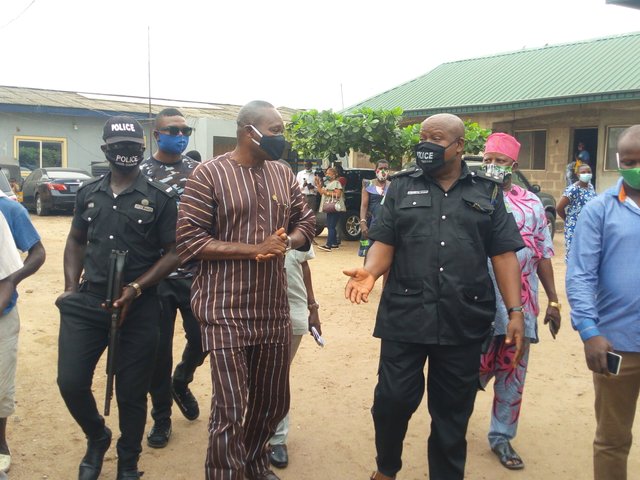 This is the chairman of my local government with his security men.