On my time here, I was wondering what I would do to receive my first downvote. I am an extremely positive and open-minded person so I don't really expect a lot of downvotes on Steemit. But today I got my first courtesy of @lykencrypto .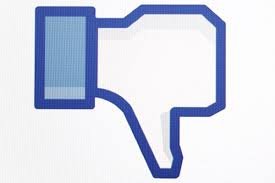 I was looking at his post title "wake and bake-deCRED.." and saw that the cheetah the robot had noticed some similiar content.
I was curious so I clicked the link which led me to a blog written by Jon Creasy. I was like this isn't the same @lykencrypto I saw in the youtube video he posted in the same post.
I read over the article on Jon Creasy's blog and then look at @lykencrypto 's post and legit the guy copied three WHOLE paragraphs from the blog. He didn't bother to change anything; he legit just copied and pasted three paragraphs of information and put on his Steemit article.
I let @steemcleaners know about this plagiarism in his comments and he responded with a downvote and random attempts to cover up.

I just had to share this experience with the Steemit community because it looks like the guy has a strong following and is making money of this content.
Did I do the right thing by reporting this guy? Is there a way Steemit can set up protection so that if people do find bogus content they are not worried about a downvote?
Thank you as always for your time and attention.
Namaste
@chiefmappster