Hey Steemians
As you may or may not be aware of, the amount of ways you can contribute to the Steem blockchain keeps growing everyday. While many of us are still Steemit purists still using the original steemit.com website the updates in terms of functions and UI has been stagnant.
Steemit is clearly more focused on improving the network than the way you content creators use the site and theres nothing wrong with that.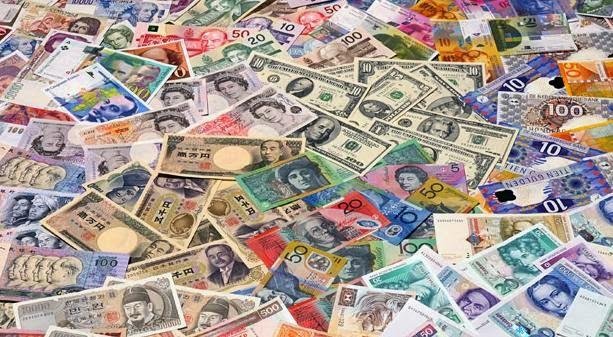 dApps are on the rise
Its opened a gap for dApps to come into play and provide us with superior experiences or new ways to create and contribute content.
The most popular being
To name a few
For more on mobile apps for steemit check out my post - Mobile Apps Options For The Steem Blockchain
So I've been playing around with these dApps and I found a pretty cool function using eSteem desktop application on Mac
Using Steemit in local currency
Why we're all attracted to and use steem is naturally for the reward and its a key focus of most of us on the platform. The issue for us non-US based contirubutors is with the volitilt of Steem and the value of the dollar we have to do a bit of calculations to figure out how much our posts and profiles are worth in our local currency
Since I'm from South Africa I'd like to see my earning in South African Rands (ZAR) and I found out how to do just that using the eSteem App
How to change your currency
Once you've logged into eSteem click on the gear Icon

Then select the currency of your choice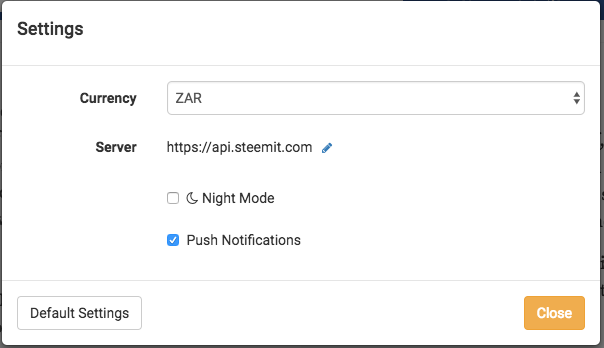 Currencies avialble
BTC
USD
EUR
RUB
GBP
JPY
KRW
INR
CNY
UAH
SEK
TRY
CAD
CHF
AUD
NOK
PLN
PHP
IDR
ZAR
THB
PKR
VND
NGN
Once you've selected your preffered currency your feed will automatically be updated and all posts payouts will be displayed in that currency as well as your profile value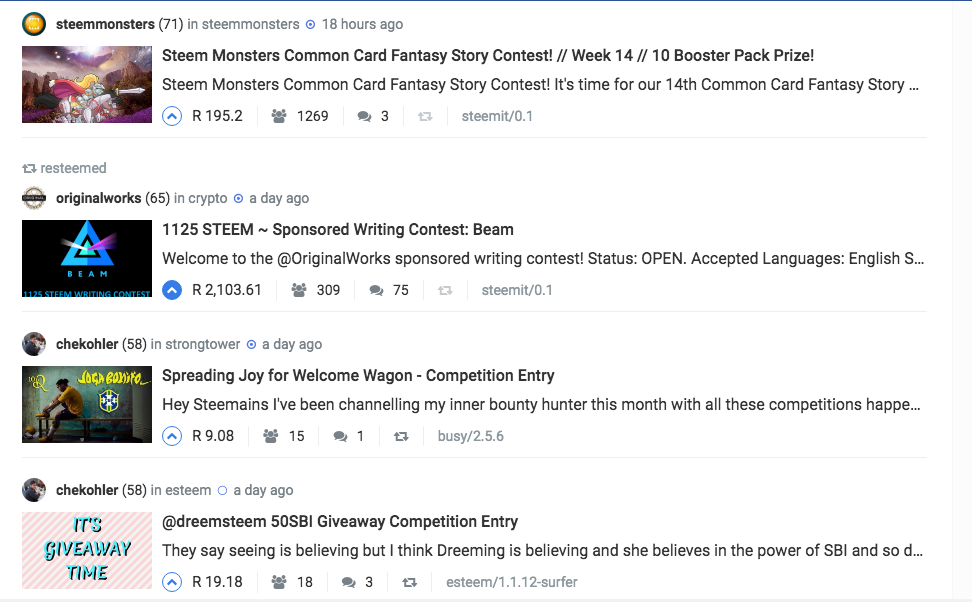 Updated feed to display in Rands
Oh before I forget, I wrote this post yesterday and im trying out eSteems post scheduling option, lets hope it works :) - Update: It works great lol, now i can create posts ahead of time and let them fire off without being spammy and collect my daily rewards :)
Let's connect
If you liked this post sprinkle it with an upvote or resteem and if you don't already, consider following me @chekohler

---
Put your votes to good use
We all can't max out our upvotes every day and a little help never hurt. Sign up to Smartsteem and sell a few of your votes each day, earn some STEEM and SBD in the process and still get in some curation rewards in STEEM Power. Check out SmartSteem

---
Trade Bitcoin, Ethereum, Litecoin, Doge or Dash for STEEM instantly
Check out blocktrades to quickly exchange popular cryptocurrencies for STEEM, STEEM power or STEEM Dollars or trade your STEEM, STEEM power or STEEM dollars for popular cryptocurrencies
---