這個周末,是我的好日子!
因為,我收到了Steemit的第一次payout了!
This weekend is a great weekend for me!
Because, I have received a very 1st payout from Steemit!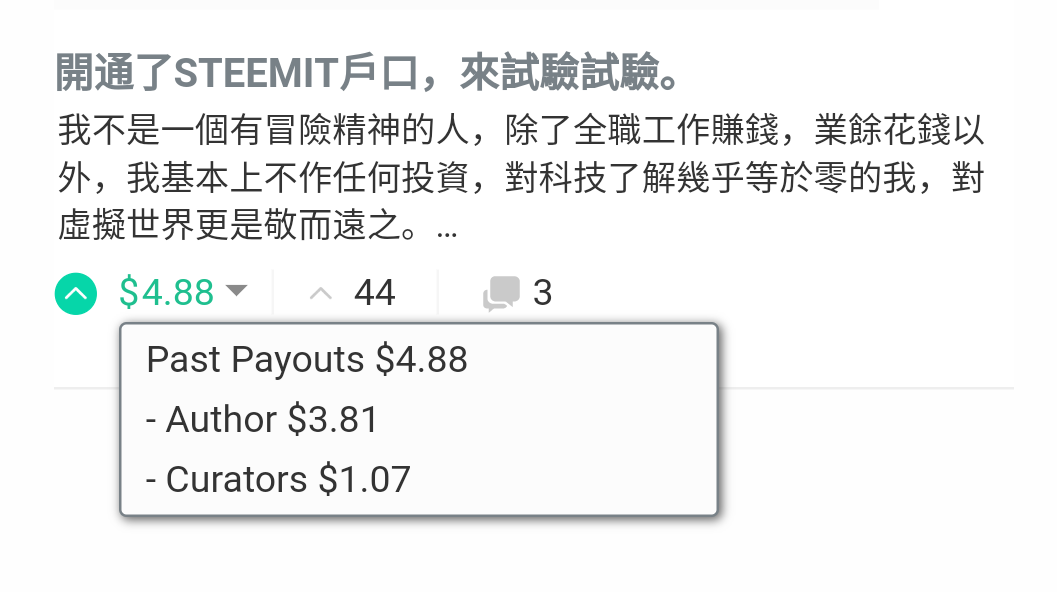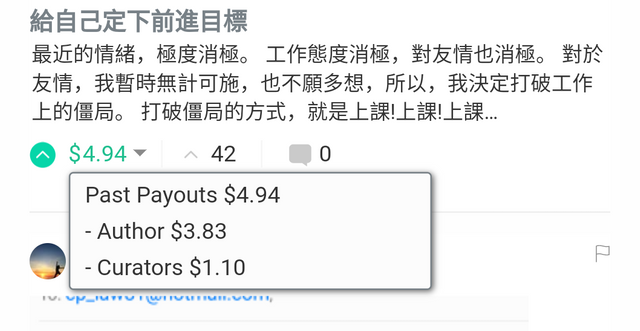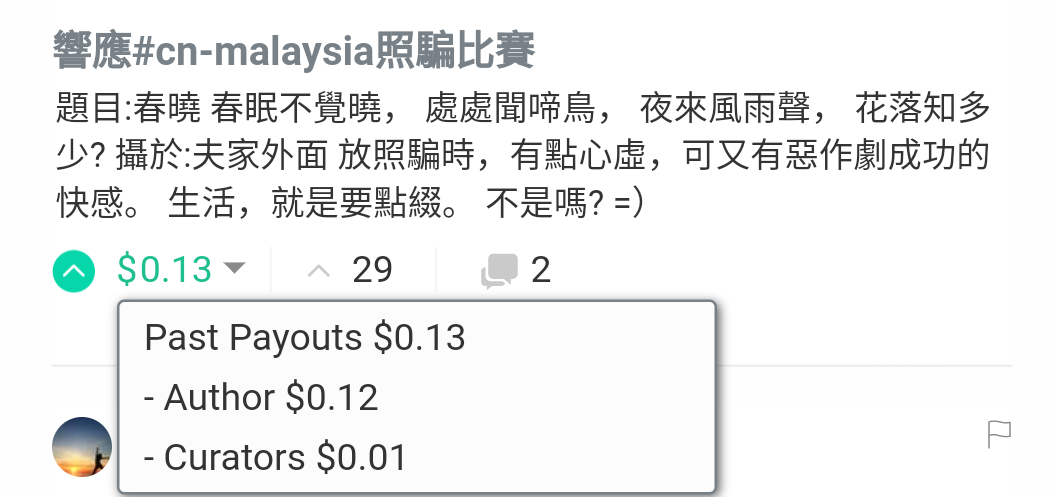 雖然金額不多,而且我其實也還搞不清楚那些Steem, Steem power, SBD是什麼東西,但是從零到有的感覺是美好的,而且也讓人覺得更有動力了!
Although the payout is not much, and I also dont't know what's the usage of all the rewarded Steem, Steem power and SBD, but it still good to be rewarded and seeing the value of my account is growing.
謝謝@davidke20的好介紹,接下來我也要學學你,把這個好玩的平臺介紹給更多人😁
Thank you @davidke20 for recommending this platform to me, and I will also recommend this unique platform to more friends, for sure.
來吧,我們一起創造更好的未來。
Come! Let's start building our better future.