AFF Suzuki Cup 2018
အေရွ႕ေတာင္အာရွရဲ႕ ၿပိဳင္ဆိုင္မႈအျပင္းထန္ဆံုး ေဘာလံုးပြဲႀကီးေရာက္လာဖို႔ လက္တစ္ကမ္းပဲ လိုေတာ့တယ္ေနာ္
AFF ဆူဇူကီးဖလား ၂၀၁၈ အတြက္ ကၽြန္ေတာ္တို႔ ျမန္မာအသင္းကုိအားေပးဖုိ႕ အဆင္သင့္ျဖစ္ေနၾကၿပီဟုတ္ 😉😉
ၿပိဳင္ပြဲစဥ္ေတြကို My Ooredoo App တစ္ခုတည္းမွာပဲ စာရင္းသြင္းခ အခမဲ့ျဖင့္ တိုက္ရုိက္ၾကည့္ရႈႏိုင္ၿပီဆိုေတာ့ သာတာေပါ့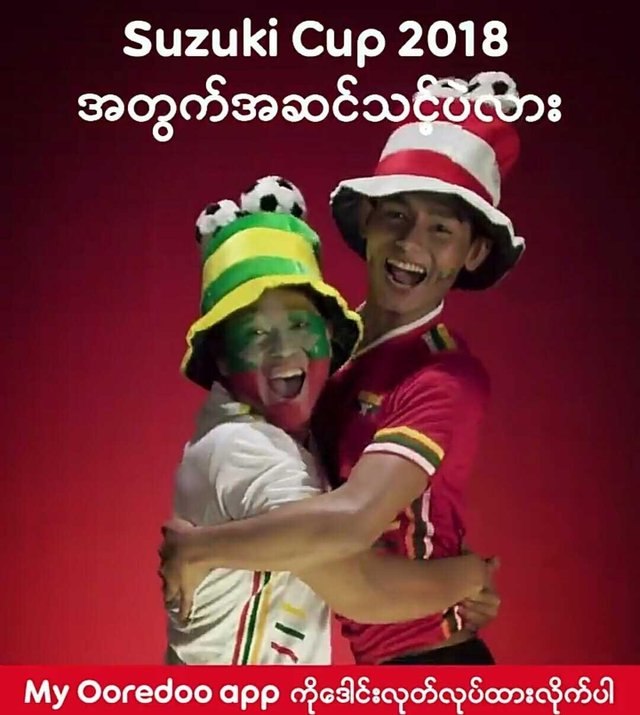 ဒါေၾကာင့္ My Ooredoo App ကို 📱+ *565# မွာ အခုပဲ ေဒါင္းလုတ္ရယူၿပီး ပြဲစဥ္ေကာင္းေတြကုိ လက္မလြတ္တမ္းၾကည့္ရႈလို႔ ျမန္မာအသင္းကိုအားေပးလိုက္ရေအာင္ 🇲🇲️🇲🇲️🇲🇲️
Android အတြက္ : https://bit.ly/1qzHut8
iOS အတြက္ : https://apple.co/1G4kT2B
အေသးစိတ္အခ်က္အလက္မ်ားကို http://ore.do/szcupm မွာ၀င္ေရာက္ၾကည့္ရႈလိုက္ပါ
It's nearly time for the most competitive football tournament in South East Asia! 😉😉
Download My Ooredoo App and support Team Myanmar as they get ready for the AFF Suzuki Cup 2018! 🇲🇲️🇲🇲️🇲🇲️
Subscription is free so you can enjoy all the LIVE streaming of the football matches - available exclusively on My Ooredoo app.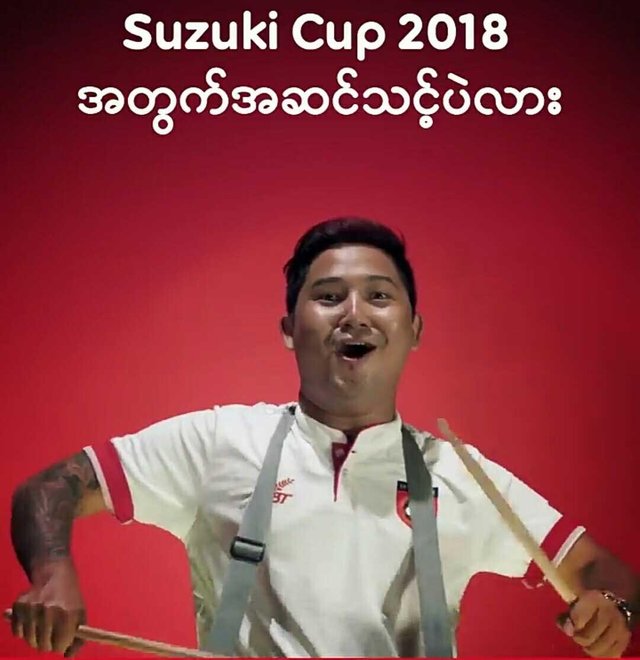 Don't miss the action and support the team dial *565# or click the links below:
Android : https://bit.ly/1qzHut8
iOS : https://apple.co/1G4kT2B
Find Out More Here http://ore.do/szcup