Use steemit as a SHRUB & grow till it become TREE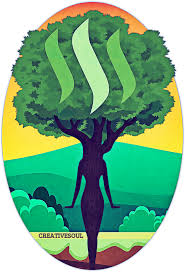 image source
We all know that we have to grow a shrub if we have to eat its fruits ,than we give our time to it we take care of it like a child ,than when it grow upto a tree we dont have to take a more care to it .its already grown & it can take care on its own.
Like the same we have to take care of our Steemit account when we are at the starting of it,than we have to work hard to show our talent in any field we are good at,than people will stat following us & our steemit account will grow like the tree grown from shrub to tree.
when we done our hard work & we are at a place where we can see our steemit account is good than it started to give its fruits to us like tree do.
so we have to work hard till we achieve our goals in this awesome steemit community
I hope readers of this post got my point what im trying to say.if you agree with it than hit upvote,resteem,& follow me for more post like this.
lets Grow Together
Lets Earn Together
Lets Steemit
If you want to be my friend on facebook click here FACEBOOK
If you want tweet me than tweet here TWITTER
If you want to start trading with me,here is the best crypto exchange you can join CLICK HERE
If you want to buy low budget coins than JOIN HERE
DISCLAIMER-: THIS BLOG IS NOT ADVISING ANYTHING TO DO DO ANYTHING TAKE ANY ACTION AT YOUR OWN RESPONSIBILITY