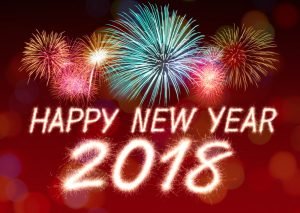 I haven't been here for a long time .. maybe like one week or something and I can say for sure that I'm loving every single second spent here on Steemit with all the amazing people.
A BIG THANKS TO STEEMIT
Steemit has been an amazing journey for the time I've been here and I can't wait to set my goals for year 2018 for my Steemit career.I haven't been able to say how grateful I am to every single feedback that I received, for every single follower that I gained and for every single friend that I made here on Steemit.
Happy New Year
It's almost New Year here and I want to say to everyone HAPPY NEW YEAR and all the best.I will try to support everyone that I follow as much as I can because that's why we are here for - supporting each other.