Day 1 | TeamMalaysia's 1st Steemit Bootcamp for Ladies Kickstarted today with AMAZING Positive Spirit from the Women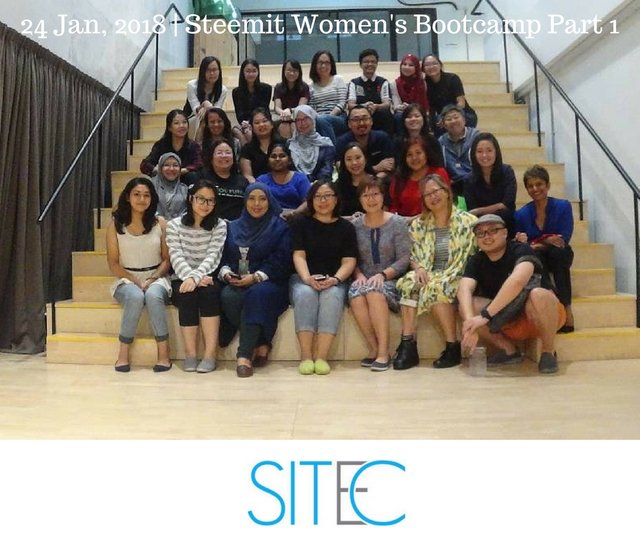 (Group photo of the attendees together with @angiechin28from HER Portal, the experts @Maverickfoo @bitrocker2020 & @elizacheng)
About this workshop: Hosted by SITEC (Selangor Information Technology & eCommerce Council). Can find them more here: https://www.sitec.com.my/.
SITEC collaborated with HER Portal and Steemit #teammalaysia to conduct this 1st 2018 Steemit Bootcamp for Women (men session will come soon in March 2018).
Day 1
Challenge, to get ppl to find the venue. Many of them were lost, can't find the venue as they were not familiar with i-city's area. Some cursed... some was frustrated... some called the trainer asking for directions. Bless you all lol...

When they finally found the place, they found out that the place is not so bad at all (according to them). It's a very conducive place to have small sized seminars and workshops. Although it is far, but parking is a breeze... now that the Batu Tiga and Sg Rasah's Toll is abolished, can come here more often!

Some of the ladies still didn't get the account approved after registering since Jan 18, 2018. Pray that they'll have their account up by Day 2.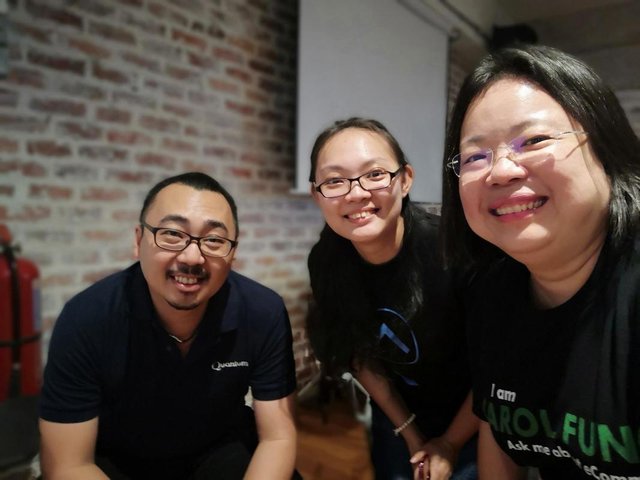 (with @bitrocker2020 & @elizacheng)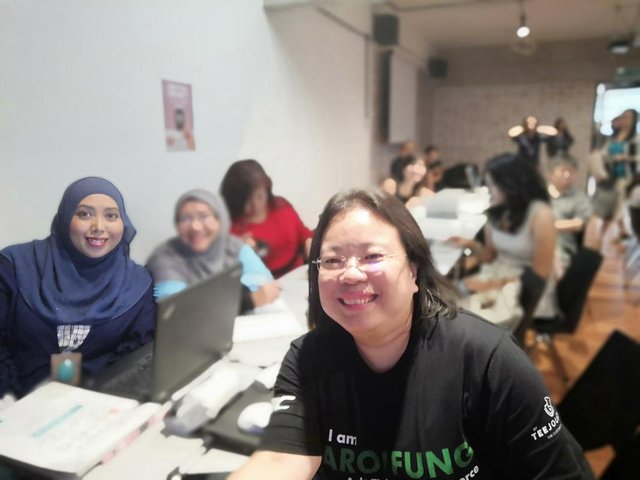 (Took wefie with Kaydee and the woman with the blur image behind me, Halimatun - forgotten to change my phone settings to remove bokeh effects)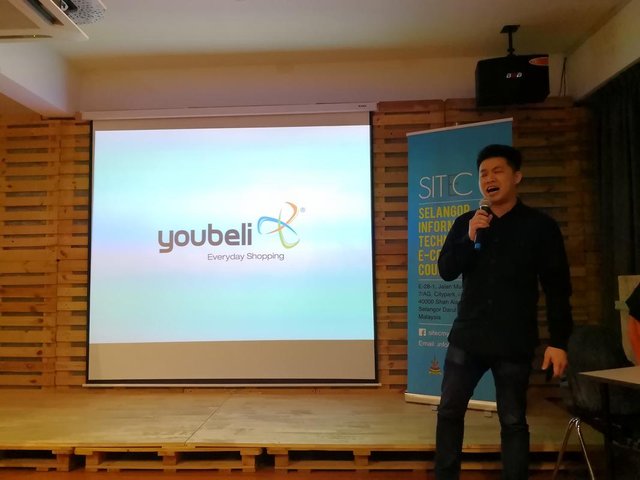 (Azwan presenting www.youbeli.com platform to the attendees before kicking off the workshop)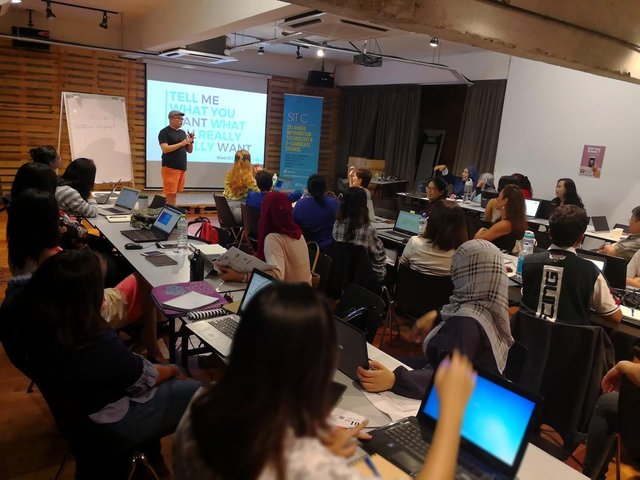 (Then our Superstar @maverickfoo started off with introducing what is Steemit.com to the ladies)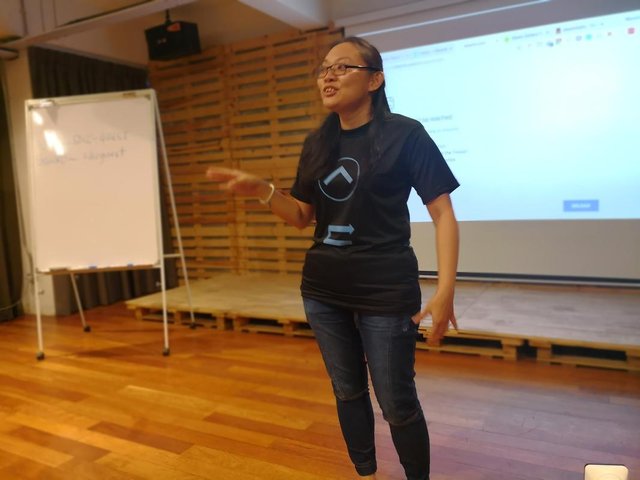 (@elizacheng was invited to share her steemit journey)
Break: I didn't get to snap a photo of @angiechin28 during her sharing... will snap on day 2 yah angie.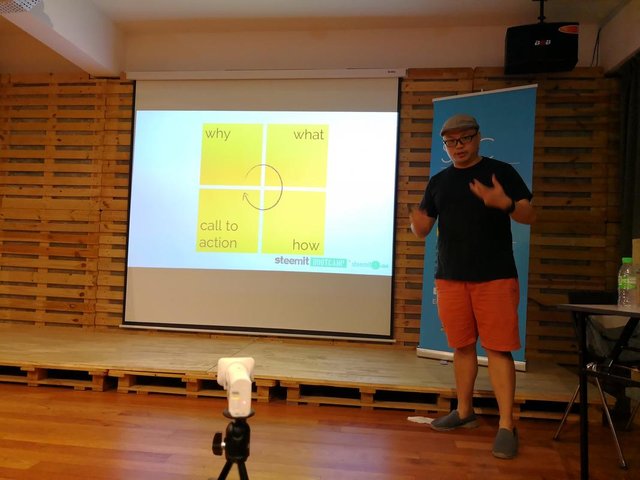 (@maverickfoo in his casual self. Can u see my little white camera.. was recording his whole session)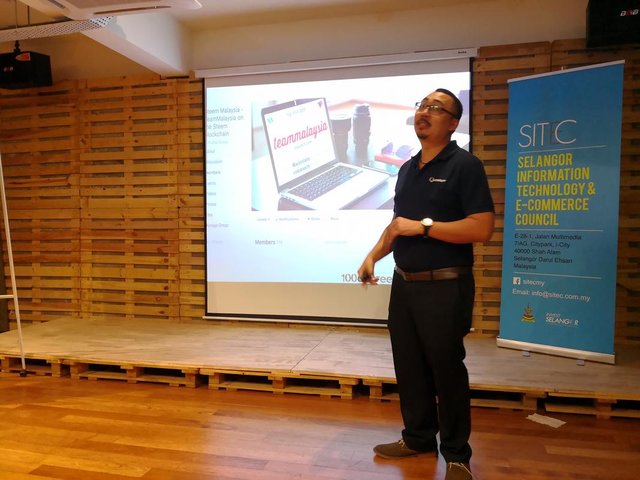 (Then our next superstar @bitrocker2020 came forward to share on Steemit fact sheet and statistics)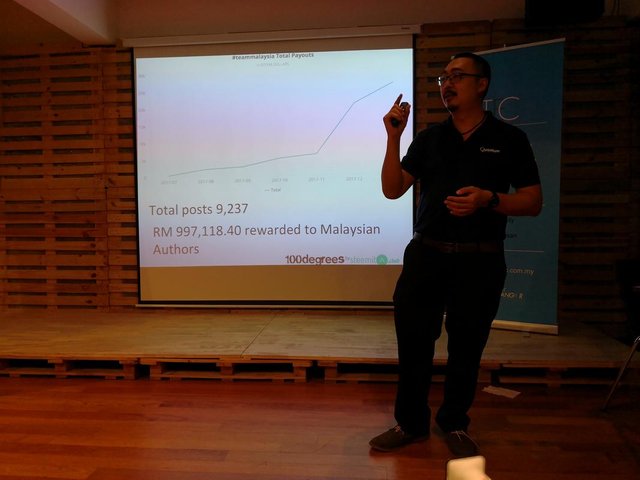 (Can you see how much $$ Malaysians are getting paid? Amazing. Keep it up #teammalaysia)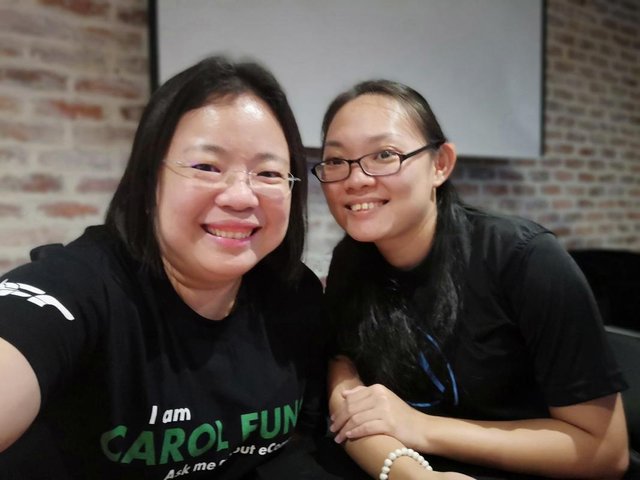 (With @elizacheng, she told me that she has attended one of my workshops... honoured to have met her... she was in steemit much longer than most of us)
Below some of the #wefie photos taken with the ladies.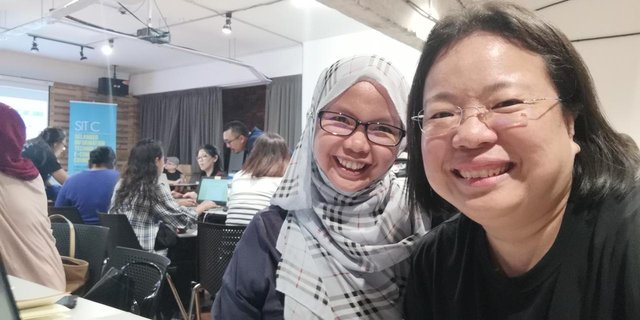 (here with Wan Fara aka @Jedigirl)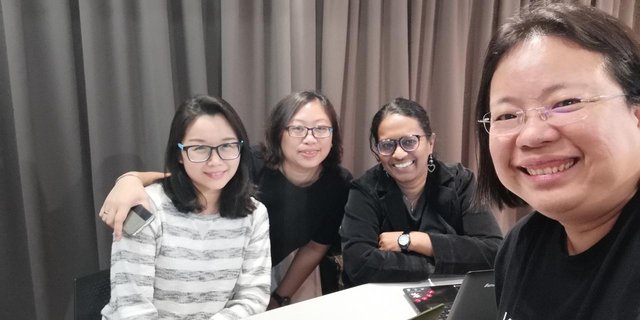 (here with Chris aka @smile4ever and @angiechin28)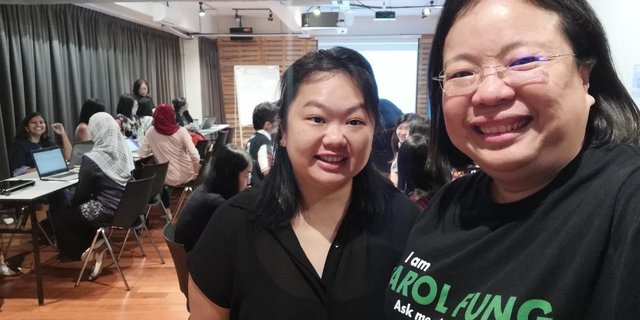 (here with @ellietay)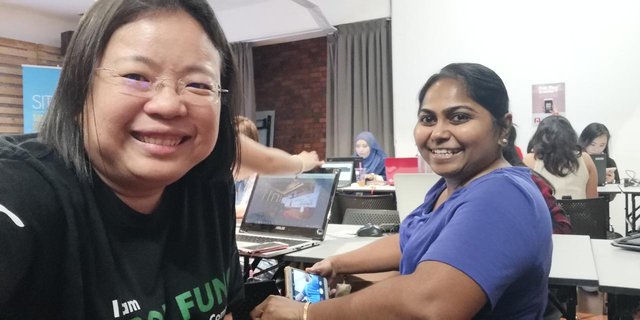 (here with Ranjita)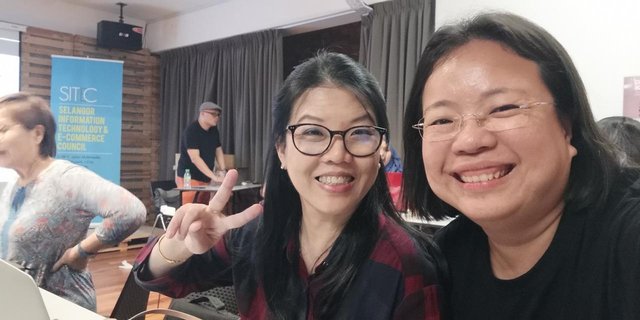 (here with Jacqueline, founder of CoffeeLand)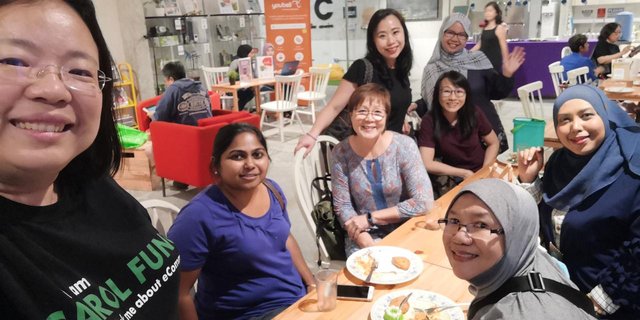 (here one with the other attendees)
It was raining heavily when we wrapped up.
Thanks SITEC for hosting all the ladies. Thanks @angiechin28 for making this happened.
Thanks @maverickfoo and @bitrocker2020 with the support from Debbie and @elizacheng.
Some key takeaways:
Fresh and original content is the key
Always do lots of research on your content to avoid cheetah bot
Post your steemit links to the FB group. Search in FB for Steem Malaysia
Don't call the trainers if steem is low in value
The trainers have other community to support too
Focus on 'Power Up' your steem.
More to learn this coming Friday for their Day 2 Lessons.
Keep Steeming ladies!