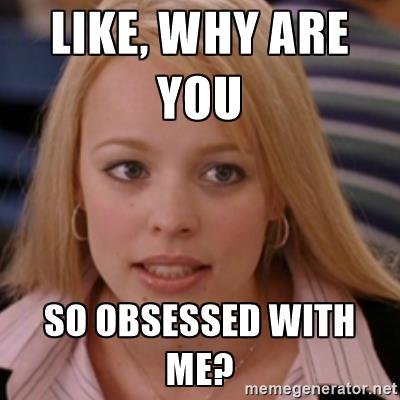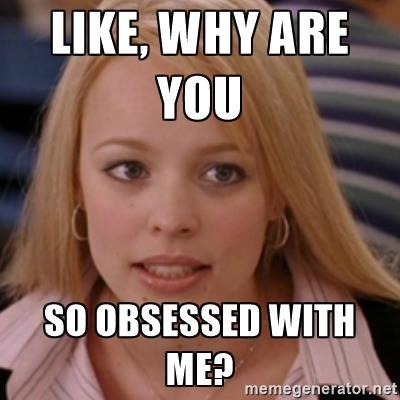 Okay so Just to clarify, STEEMIT is questioning my growing obsession here. I could not pass up an opportunity to use a mean girls meme, I also just love memes. Anyhow
It has been less than 24 hours since I got an email saying I could start my Steemit Journey. I have already posted two posts, an introductory one and just a funny little thought process about Job interviews and how it's a terrible way to gage what a person is like. The reason... I think I am becoming a little obsessed is because I have been trying to write a Philosophy essay for university and I stop after every sentence to check my STEEMIT account.
Why you ask ?? (Or maybe you didn't ask, because you feel it too, and you know what I'm talking about)
I don't know if it's the thrill of something completely new and different, or if it's to see if I have a new follower or someones replied to a comment I've posted or if it's the excitement of seeing that someone has Upvoted my post because they liked what I had to say or even exploring new content and finding Steemers who share the same interests as mine. In this day and age I find that it's amazing to be intrigued by something you've come across on the internet, It's in our faces every time we check our facebook account or instagram or turn on the TV. But coming across STEEMIT, and this crazy idea that the users of a site have power like we've never had before has genuinely excited me .
I also kinda wanna know, what everyone else's favourite aspect of STEEMIT is?
Why are you here?? :)