If you are feeling down and unmotivated, don't start sharing it on the block-chain and bug people about it.
This is a feeling you have, and it is your own responsibility making your self feel better.
Don't write if you can't contribute in a positive way. Find solutions rather than stating the problem.
Dont make people feel bad.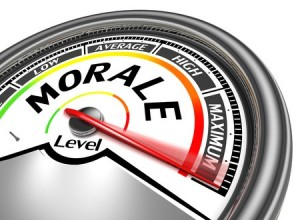 Morale can be seen as the thread that hold the patchwork together. It is much easier to destroy the morale, than keeping it up.
In a small community you should safeguard the morale at all cost.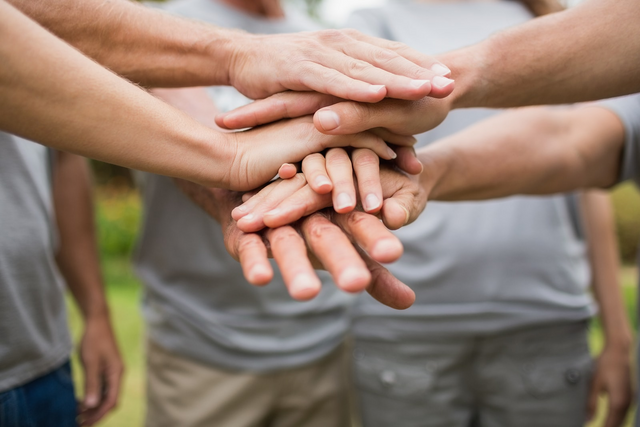 A small story about how moral can be held up, I can take a example from my own life in the army.
We had set up camp, stationed by our officers, in a fucking swamp. A bog.
It was dry, but as the rain started pouring our tents was flooded.
Were 8 men in the tent with 4 people on duty at alltime on post nearby.
We had been awake for 2 days straight and as the tent was flooded moral was low.
There was no possibility to sleep lying down.
This one person was so frustrated by the situation that he went rambling.
He was furious, and put him in place, because he was ruining the moral of all the others.
He threatened me with a bayonet, and said he was going to stab me. But I just told him if he put it down it would be
no problem after. Then he started crying.
But when we as a group comforted him, he felt better-
and next, I we were sitting on our helmets back to back sleeping.
There is a Chinese wisdom word saying:
It is better to light a candle, than complaining about the dark.
Remember this.
"It is better to light a candle, than complaining about the dark."