Choosing the Most Valuable Category for Your Steemit Posts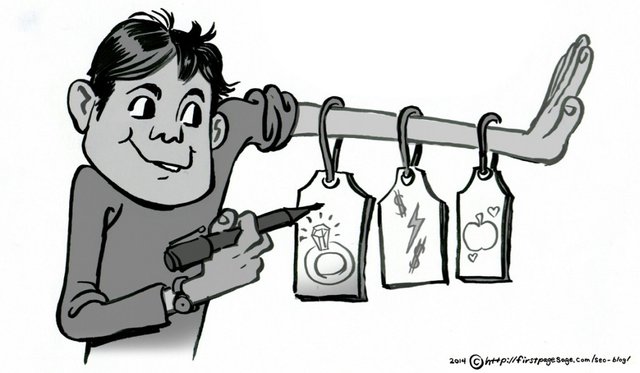 Have you ever wondered what you should write about?
Which categories generate the most value?
Upon submitting a story on Steemit, you are given the option to add up to 5 tags. The first tag you choose will be the main category of your post, which is the most visible tag on your post than the others.
The data below was pulled directly from the Steem blockchain and represents the top 20 categories that have generated the most revenue.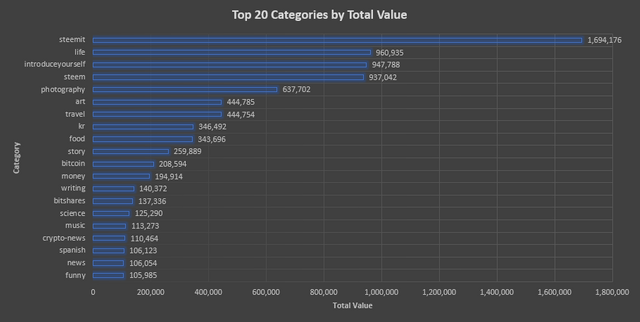 Using this data, you can determine the top categories that people within the Steemit community value the most.
If you would like to see more, please upvote and resteem!
Cheers,
@brianjuice
P.S. Data was pulled on 6/25/17 at 3:30 PM PST using SteemSQL.