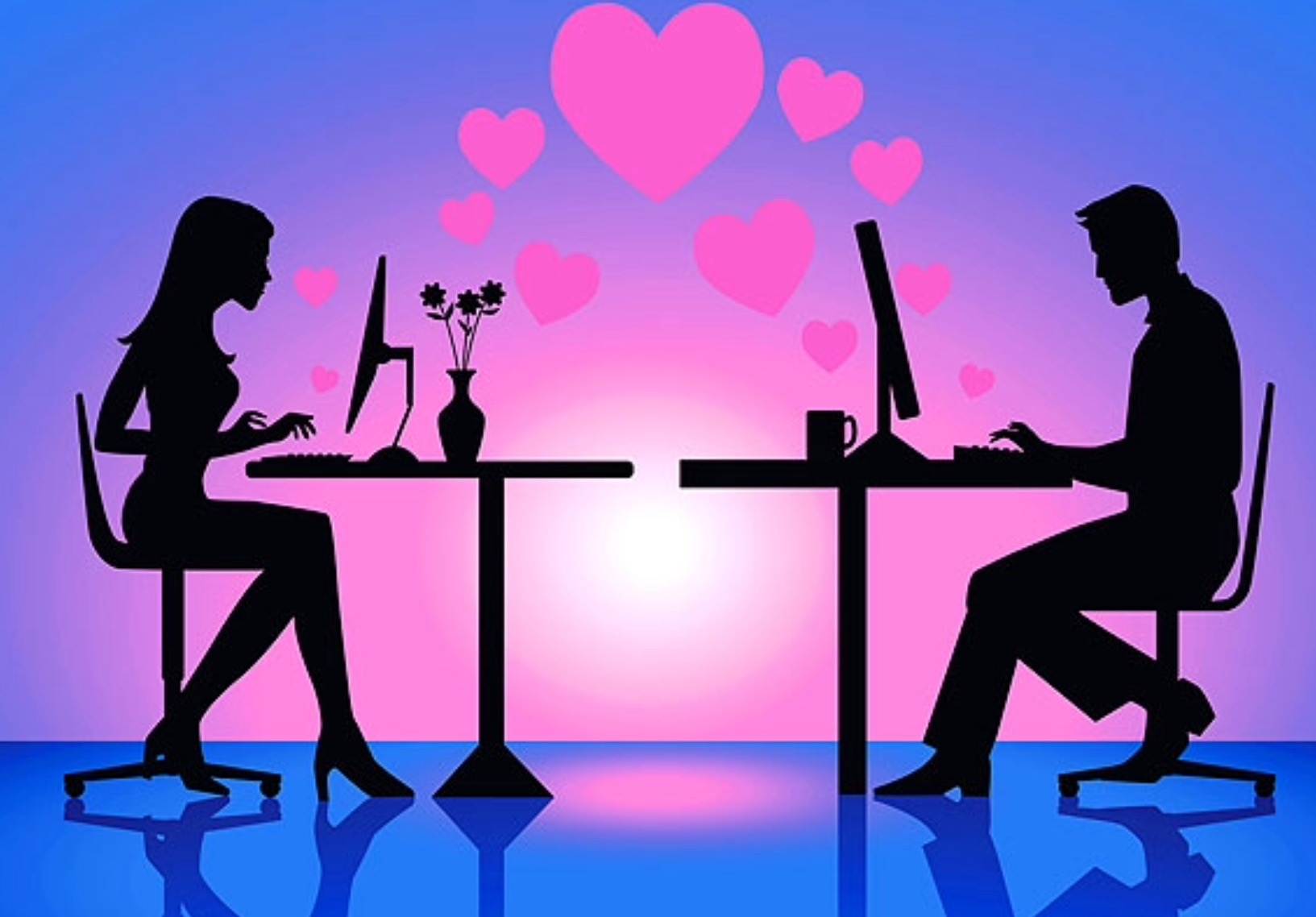 Finding love ain't that easy. Not like the golden days when you met and married the first person of the opposite sex that looked your way (Jesus, God forbid the same sex back in those days, especially in little old Ireland). The two of you doddered along for the rest of your lives, sometimes in love but sometimes just going along for the ride because who could imagine the shame of separation and the "breach of contract that shall not me named"... Beginning with "D-I-V-O...", you know the rest! How did they meet, well, through family, through friends or maybe through meeting in the center of the dance floor in the dance hall when they were terrified of crossing over from the male or female side. Ah, the good old days. When you waited until you got married to lose your cherry or else had a miracle baby five months into your marriage.
Dating evolved, people actually married the people they loved, got divorced when they fell out of love or realised it was just lust all along... And that don't last. Meeting someone was through the above means, albeit a modernized version of the dance hall, aka a grotty nightclub when you're pissed as a fart at 3am on a Saturday night. Men and women all a bit more free with the fruit of their loins than their parents or grandparents. Ah yes, the joy.
Now, we are pretty much the the same. Randy animals. But technology has opened up a whole other dimension to the dating scene. Dating apps, dating websites... God knows, I can't keep up. Bratteam met the traditional way... Snogging in a grotty pub and the rest is history, very traditional we are. But the whole online dating world seems like a scary place! Can real relationships really be formed when you are basing your judgement on carefully selected, perfectly filtered profile pictures. Dismissing people for having a slightly crooked tooth or a hair out of place in their eyebrow... Ewwwww totes disgust... Move on! We have heard success stories, but we have definitely heard way, way, way more horror stories. Like, literally, horror stories. What do you peeps be thinking??? Ha!
But what really is different... We get judged in the nightclub just the same, albeit well oiled with the beer goggles on, passing sleezy comments, flirting profusely with strangers. What's different? I suppose we are protected by a screen, it gives a little bit of extra courage just to type instead of say the words out loud to someone's face, as downright dirty as you feel! Of course some people just want to go along for the "ride" as such, but some people, probably most people are trying to connect with someone for a meaningful relationship, someone who they share common interests with. Find the prince amongst the frogs, or toads more often than not.
So where do we go from here... Build a Boyfriend/Girlfriend app, where you literally download the love of your life for 9.99 a month. Robots? Aliens? Who bloody well knows! Should be interesting........... Just hope I won't be single ever again, nope, no way, no thanks. Forever alone crazy cat person, much easier, thanks a bunch! Anyone got a horror story of finding love in the 21st century? Please share to reiterate our point!
Thanks for reading!
Bratteam x