Supporting Independent Media on Steemit
Using Steemit to Support Independent Media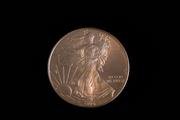 I'm noticing a lot of the news sources I follow migrating to the Steemit platform lately. Whether they are dipping their toes in or posting 100% of their content to Steemit / DTube the flow of people adopting the blockchain enabled media platform in increasing.
This is a good trend, but there is still a lot of room for improvement. Most of these news sources don't use Steemit to it's fullest potential, I can't really blame them for that either. Steemit is something new and it has a large learning curve to the uninitiated.
One of the ways I am working to help promote Steemit and other new blockchain based platforms becoming available is by developing strategies which these Independent sources of news and information can leverage to increase their success outside of the Youtube / Twitter / Facebook gulags.
I've dedicated a small part of my website to documenting these strategies and tutorials. A good place to start for anyone with a large following on another platform that wants to successfully transition to Steemit can be found here; Steemit & the Independent Media
Another way I've decided to help these new Steemit contributors is to create a Curation Trail dedicated to up-voting the posts and comments by these high quality content creators. To join this trail and automatically give your upvote to the listed authors you can follow the @BP9930 curation trail by using the SteemAuto service.
Steemit users can login in to SteemAuto with their Posting Key, navigate to the 'Curation Trail' section of the website and search for "bp9930". Simply click the FOLLOW button and set your desired voting weights and the auto-vote service will distribute your up-vote to all new posts created by these channels automatically.
Channels included in this Curation Trail for the Independent Media include; @SGTReport @X22Report @RogueMoney @QuiteFrankly @TracyBeanz with more to be included as I discover them. Have any good suggestions? Mention them in the comments and I will check them out. If they are genuine and providing quality information and discussions I will add them to the Trail.
I've also included some Steemit veteran's who regularly produce quality content in the Curation Trail, such as @PapaPepper and @SpiritualMax along with some steemit users who regularly support my own channel.
I will be adding commenters who contribute valuable thoughts and ideas to these authors work as well, that is a big part of Steemit and something I want to support with my own up-votes. This will be an evolving list of channels and users I hope to build support for as the New Media grows in popularity. It is also a good way to put that SP you have stored up to regular use, people who follow the Curation Trail will earn rewards for their up-votes which shouldn't be overlooked. Steem Power represents working capital on this platform and it should be put to use.
On a final note, I'm still learning the ropes of this platform and will be fine tuning the Curation Trail and how I use the auto voting software as we move forward. Steemit offers a new way of doing things and I enjoy experimenting on the platform and derivative services to figure out what's possible and practical. Any thoughts or suggestions from other Steemit veteran's aimed at helping me improve my efforts is greatly appreciated.