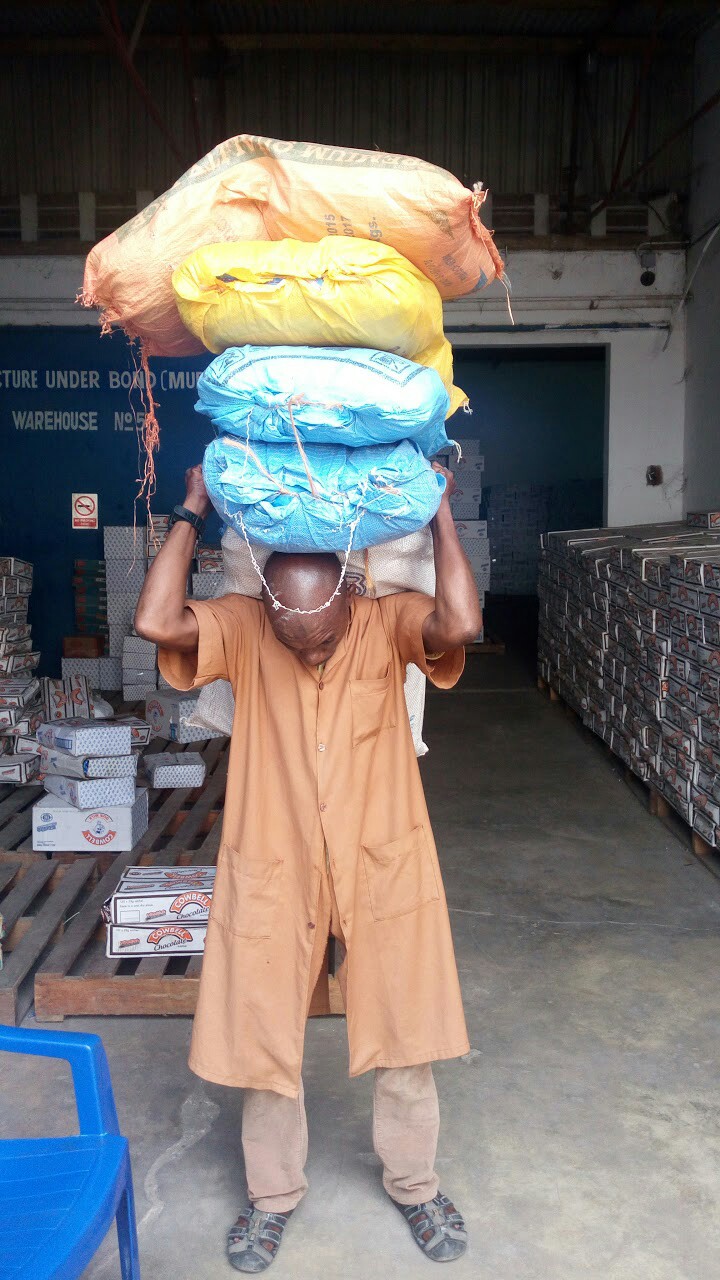 I COULD NOT BELIEVE MY EYES ! LATER I WATCHED TO PROVE IT MYSELF.
It happaned when I visited one of our clients in Dar es Salaam. He was not in his office the moment I reached there but I was directed to meet him at his godown where he was.
Well I meet with him ,and surprised to see what I saw. There was a crowd of people loading the trucks manually, these were loaders, they do it for daily wages. They were very pleased with that as they said if the boss would bring the machines for loading , they could not get their daily pay , they would have nothing to do.
Most of they are young between 21-35 years accept the one in the photo who was 42 years and their leader.
What surprising is that they carry and run with heavy weight on their upper backs regardless their body size or weight to the trucks.
It was surprising and interesting to see it .Sometimes they sing, jokes and making unreasonable noise to feel easy and more power to finish the work . Not more than 20 people could load not less 150tons per day .
With refence of the on the photo.
Carrying 250kg
weighs 57kg
height 6ft
Age. 42yrs
No Gym
Skinny
Thank you for reading!
By @bornprince
Image source: @bornprince