Multiple Accounts Posting the Same Content - What can be Done?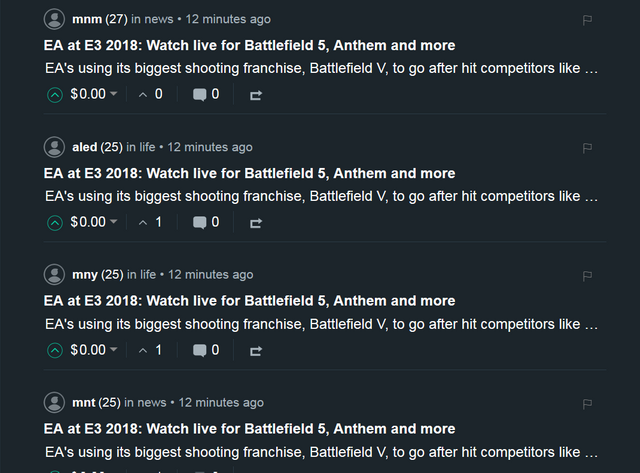 A quick glance at recent posts in the 'news' section will reveal dozens, if not hundreds of accounts all posting the exact same content over and over again.
What can be done about this? These people are just clogging up the space on the site with hundreds of copies of the same articles, and are attempting to exploit the system in the process.
Anybody got any suggestions?