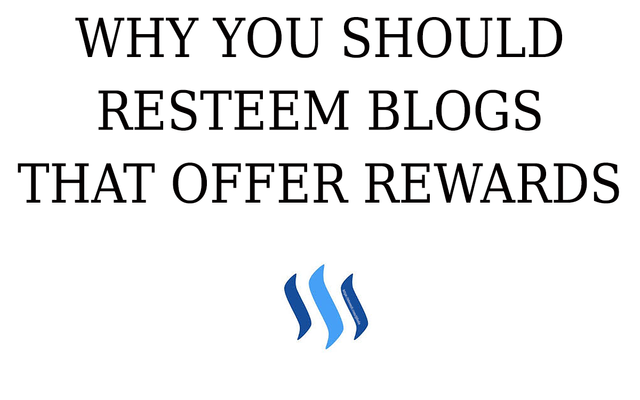 Everyone will come across a blog that will offer a reward just to resteem it. By just clicking the resteem button you will receive a reward, why not. It would surprise you that many don't resteem even if there is a reward. If I seen a penny on the sidewalk it's mine, I wouldn't even hesitate.
New steemit users should resteem blogs that offer rewards, so they can power up the steem reward and start receiving more curation rewards. Users that take advantage of resteem rewards are slowly climbing the ladder.
Looking at one of my blogs that offer rewards for resteeming is "Guess How Many?", it offers 0.05 STEEM just for resteeming. Now if you resteem this blog for 7 days, you will make 0.35 STEEM a week. Now add the other three games that I post that offers rewards as well. If you bet on Steemsports and select the right team to win, plus resteeming blogs that offer rewards, you could profit very well.
When you resteem one of my blogs, I will browse your blog page. When I'm on your blog page I will check out your blogs, read them and upvote them. I noticed when I do this most users are new and don't have many upvotes on their blogs. With the help from @cryptos project for curators with @robotev, when I upvote users blogs there may be an additional 5+ upvotes that may help your blog out. You could also get more followers by resteeming blogs that offer rewards.
If this sounds great, maybe resteeming is meant for you, press that Resteem button. And don't forget to power up your reward.








Twitter @1Big_Word