[Steemit-Feature] Separate field for links, like Tumblr
Background
I currently use Tumblr for commenting and sharing links, news, tools, etc. I like Tumblr because I can select different kinds of content, sometimes just for sharing, sometimes for writing longer commentary.
Here's what the new post interface selection looks like in the Tumblr dashboard:

When you click on link, you get an interface to type / paste in a link: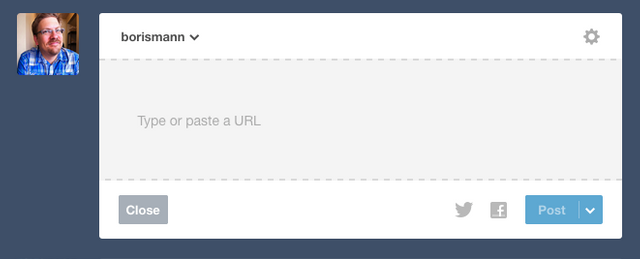 Once you've typed in a link, Tumblr looks up the site, parses a few special meta tags in the header of the HTML, and attempts to grab a title, a preview image and a short description. As you can see, the Steemit site has these tags in its HTML and suggests a preview image and description: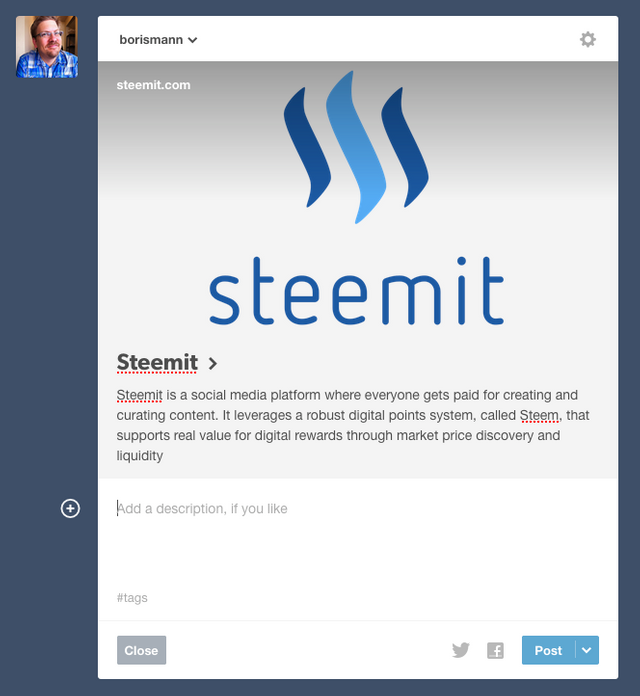 (some systems can even suggest tags to use, which get auto-filled as tags in Tumblr and other systems. You can read more about Social Meta Tags in this 2013 article from Moz, the SEO company)
Steemit-Feature: Separate field for links, like Tumblr
Steemit should support a separate, optional link field for new posts. The design of published post pages would highlight the link at the top of the post. Link posts could also be filtered for or highlighted in various overview and list pages.
Much like the unique tags feature, where you can put tags in the body of your post as well as in the tag field, Steemit could parse additional links used in the body of the post.
If the link field is not filled out, the post will not be treated as a link post. Parsing internal links might still be done, to easily visually and track all the links posted within Steemit content, which could have a number of benefits.
Possible Extended / Follow on Features
query link for social meta tags to auto-fill title, preview image, etc.
aggregate all posts that refer to the same link
support "re-blogging" of posts within the Steemit network, with posts that link to each other
---
This is a #steemit-feature request / proposal.
It's currently titled: Separate field for links, like Tumblr. Use #feature-linksfield to talk / post about it.
It's also tagged as: #tumblr