It's been so long since I've been on Steemit. I almost feel like I should re-introduce myself. I realize I have been neglecting my Steemit responsibilities, and for that, I sincerely do apologize. I have never been the best when it comes to keeping in touch..lol.
So, here I am again, with a promise. I will try and be better about posting more regularly to steemit. Not necessarily that I will succeed, but that I will try..lol.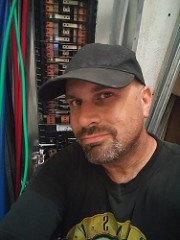 See? I'm alive...just working.