Is there any way to communicate with other Steemates? How?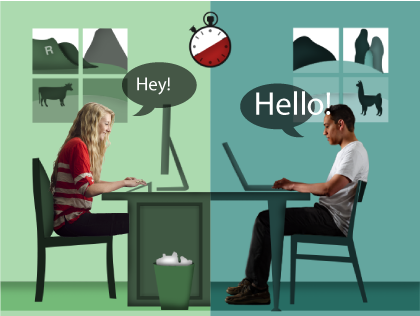 Hi. 
Steemit, of course, is still in beta, but you say it is a social network...blockchain based. Why the social network don't have a way to let me write private messages?
If I have some words to tell someone, why I must tell it through the comments to one of the posts (and all people will see my message)?
https://encrypted-tbn1.gstatic.com/images?q=tbn:ANd9GcThVLtkUUxkcVmH-Z2TpIv8ryZj26DPctdtibJsFrakPivFzQaOsg
Or I can write something through the transaction message. I don't want to pay smth for just writing a message! 
But the main thing is that it is not Comfortable! 
Steemit, I think I'm not alone with this problem. There are a lot of people, which are interesting to speak with them. If Steemit is a social network, Steemit must add this option to site.
Maybe I don't understand something, if so, please explain me, why there is no way to write the private messages.
Thank you for attention.