🤑 Think About This Before Your Next Post 👩‍👧‍👦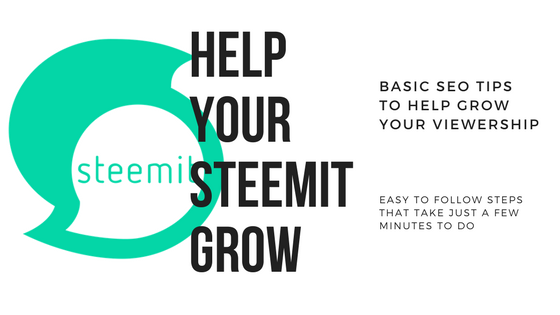 We all want steemit to grow and thrive correct?
It would mean more active users and more money being steemed up!
Well before you post next time take 5 minutes and think about these few things to help boost your SEO rankings and get even more viewers from outside of steemit to read your article first and maybe even join up.
This is a win win because most of these people when they first join will remember your article and go back to it following you and maybe even up voting you.
The Basics Of SEO
🤽 This of what someone might search for on google when browsing for what you just wrote about.
For example I seen a ton of homesteading posts on here and homesteading is a good keyword to put in your title as well as within the top first parts of your blog post. It receives around 10k-100k searches each month and competition is low which will give you a better chance at ranking for it. The big thing here is it is also going to provide you with other search terms related to it. For now your looking for only low competition keywords to start out that have over 10k searches a month.
You can also get an idea of keywords by going to - http://adwords.google.com/KeywordPlanner and using the search for new keywords using a phrase, website or category.
🤽 Include this keyword in...
Your Title ( This will also update the link for your post with the keyword a win/win)
Within the first sentence of your blog post
Somewhere in the middle
Somewhere near the end
DON'T
Overstuff the keyword
2-5 times in a longer post such as 1000 words should be ideal
Make sure your article still is readable and makes sense
🤽 Consider posting a link to another post that of yours that is related or share the love and post to another steemians blog post that is related to yours. Also consider doing this for sites outside of steemit
---
There you have it, keeping these basic ideas in your head on your next post is a very good way to boost search engine traffic on your next blog post. There are HUGE benefits of this not only to you but also the community as we continue to grow.
As you can see over 50% of the traffic here at steemit comes from search engines.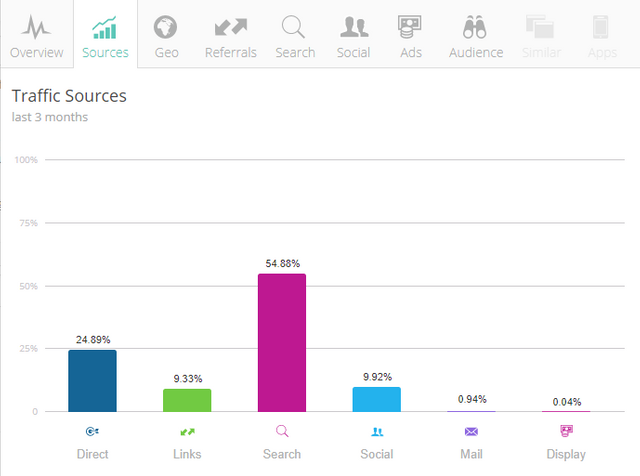 ---
Follow me for updates on each of my posts on
🐦Twitter - https://twitter.com/bitcoinflood
🙋 Facebook - https://www.facebook.com/groups/387439148320642/
📧 Email List - Coming Soon!
---