Font-Awesome is a font that can be used to show icons and logos. CSS is then used to control the font's size, color etc when used in a Web-application.
My small contribution to Steemit community
I forked Font-Awesome and added a Steemit icon. You can use it to link your Steemit on any contact page you might have.
An example, list the social media where you can be found/contacted in a footer on your page:

With a larger font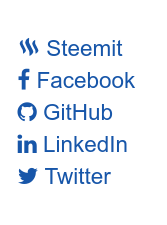 How to use on a Web page
Clone my forked version of Font-Awesome:
$ git clone git@github.com:bhjortsberg/Font-Awesome.git
Then copy fonts and css directories to the root directory for your web site.
To the <head> section on your page add:
<link href="/css/font-awesome.min.css" rel="stylesheet">
To add a list item with the Steem logo and a link to your Steemit page like in the picture above just do:
<li>
  <a href="https://steemit.com/@<steemit-username>">
  <i class="fa fa-steemit"></i> Steemit
  </a>
</li>

Font-Awesome contribution
Font-Awesome don't accept pull requests on icons so I have not bothered to do a pull request. However, they do have a system for icon requests using github issue system, there is such a request opened 25th of February.
I'm far from being perfect at graphics design. The logo looks ok in a small font but I made the drawing on free hand so it's not an exact copy of the logo. I may improve the icon if needed.
If you feel you can improve the graphics I'm happy to get any help with that.
I made the logo in FontForge where it was possible to open the font and add the logo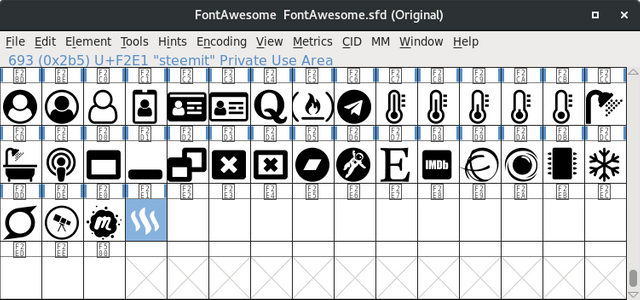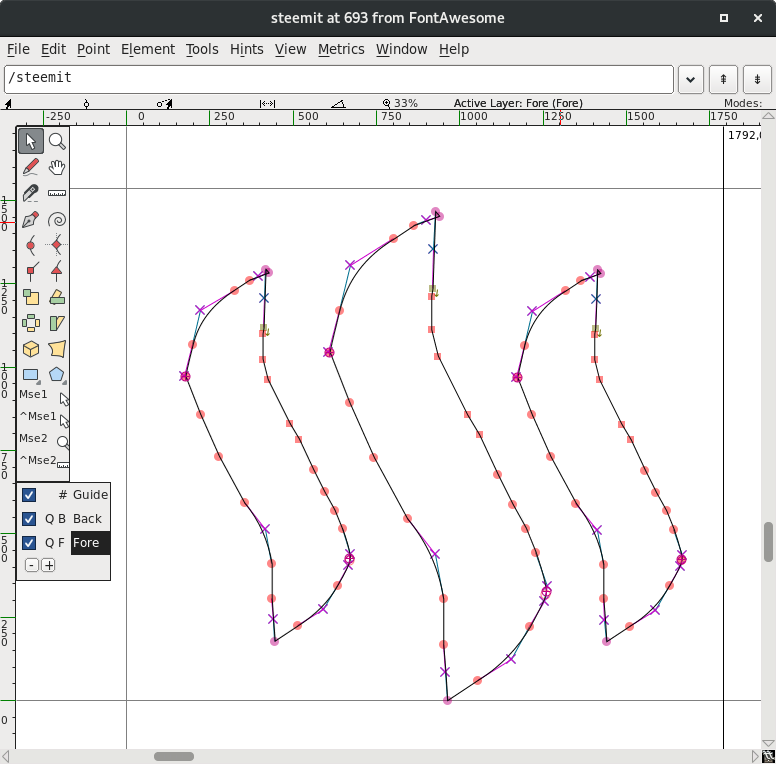 I hope this helps anyone that wants a Font-Awesome Steemit logo!