Hey friends
We've got gold rush madness in Ukraine and Russia :)
Vendors of GPUs in Ukraine and Russia about the situation with a deficit and a sharp rise in demand for mining cryptocurrency farm.

---
In Shops - The empty box or Examples of GPU
The massive hype began in late May and early June, he moved to the fever. According to my friend (his a Vendor), the GPU cards is now taking 10, 20, 30 or even 100 pieces at once - for of mining, ie production cryptocurrency.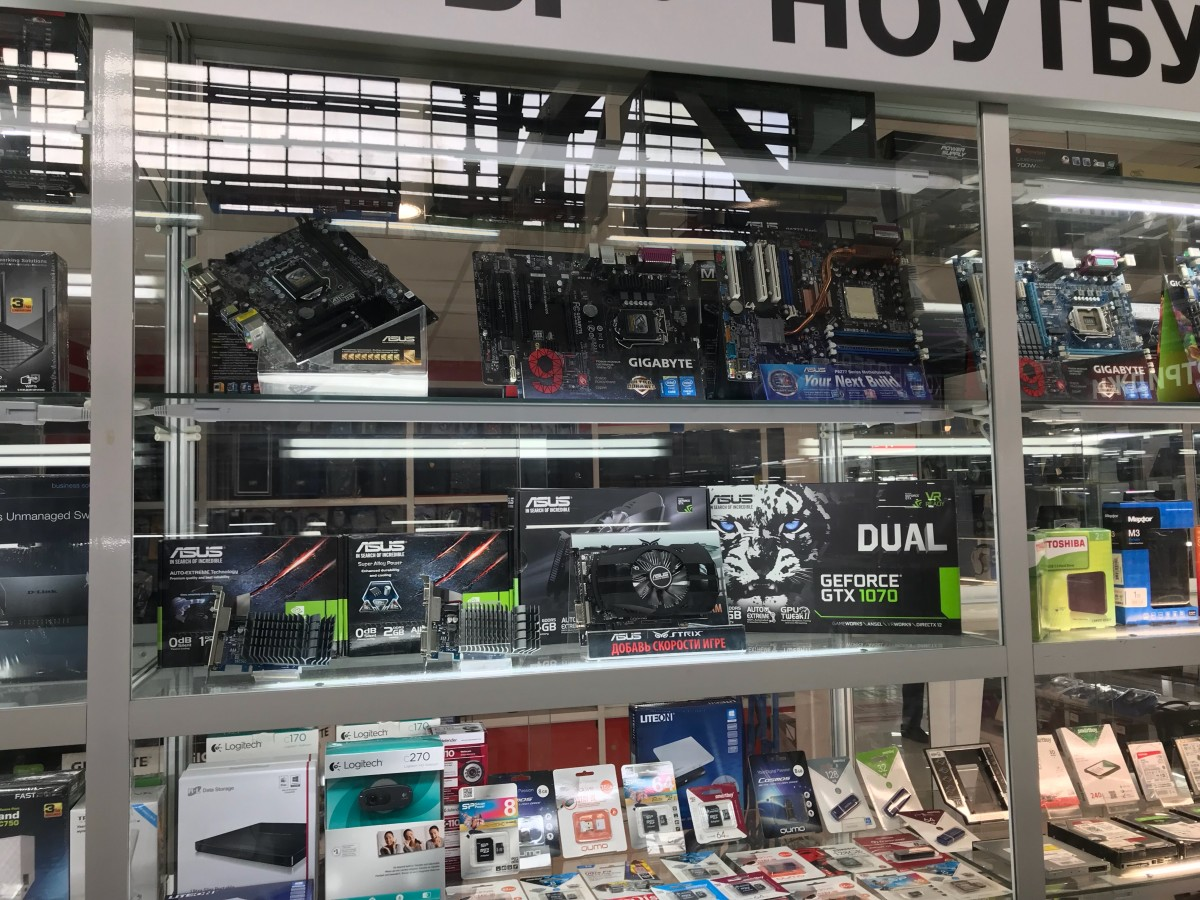 The situation is complicated by the fact that there is no place where can buy or order GPU cards and by the sellers of stores - the party delayed.
In search of a wider range, I go back in three stores, where the windows are also boxes with graphics. Vendors are recognized: all the boxes empty.
All stores assemble a farms
Although graphics cards unavailable in the stores is out of stock, or almost out of it, everywhere collect farm for mining. Farms harvested manually making racks of metal parts, and reflash chips themselves (disperse) for maximum performance: the higher hash rate
I visited the shop directly front of mу in the window stands a homemade stand for five chips from MSI. The farm is already connected to a pool of computers producing cryptocurrency: a computer connected to the Internet via LTE-dongle that connects via USB. Hot air is blown away from the graphics card in the direction of the Chinese fans: the room quite hot.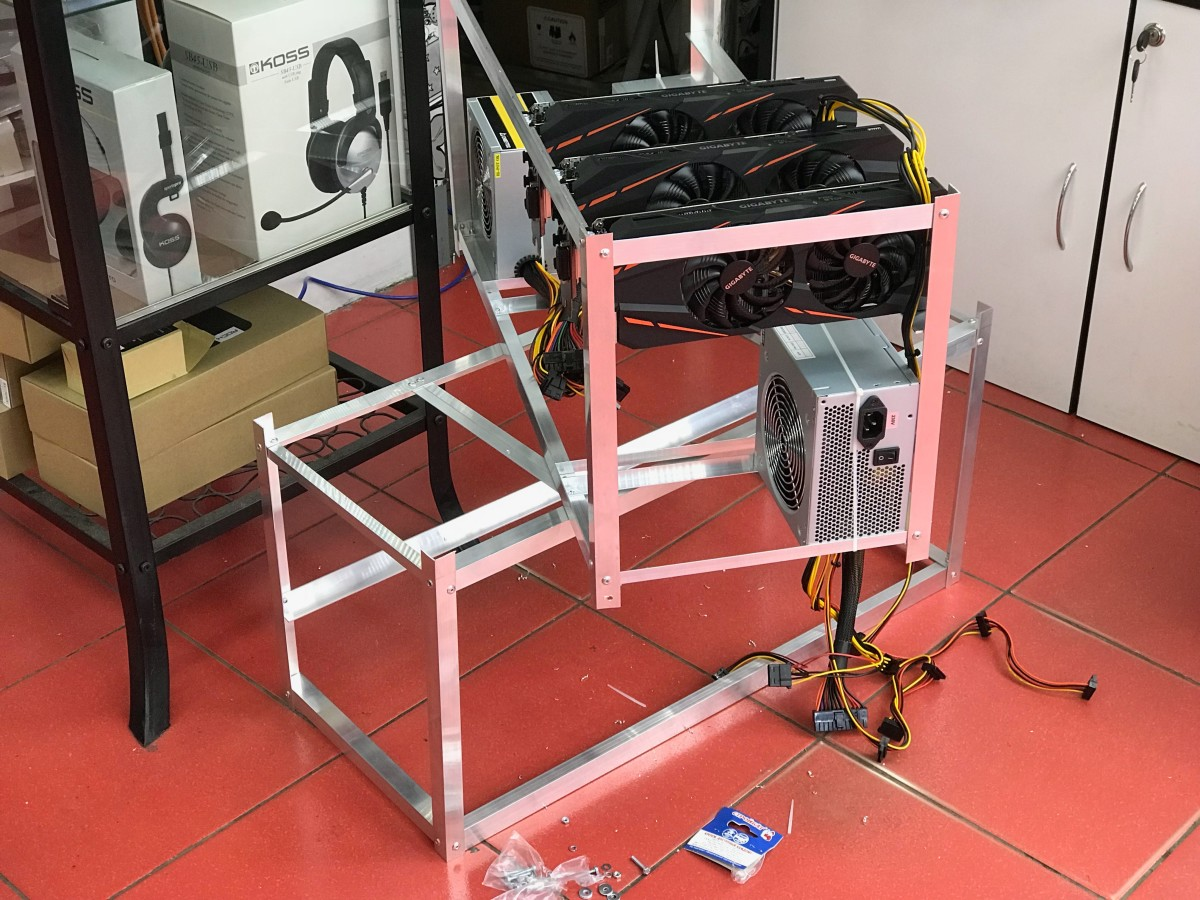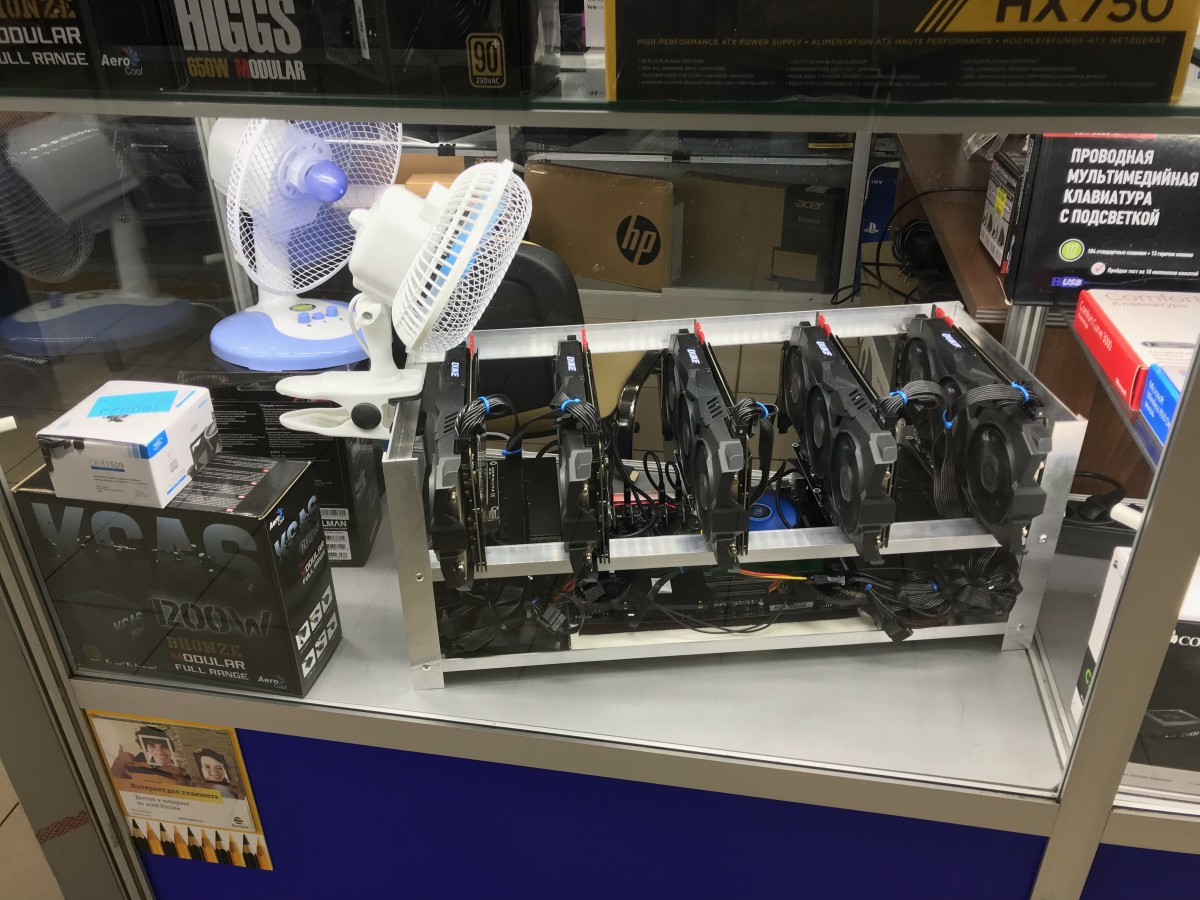 According to the leaks, 27 June should start selling video cards Radeon Vega Frontier Edition from AMD. They are considered the main competitor of GeForce GTX 1080 Ti (masthead chip from Nvidia), but the project is still shrouded in an aura of mystery.
Perhaps the situation will reverse the change of computational complexity for the popular cryptocurrency if his raise, mining will be economically inefficient. But it is precise, for this reason, has not Bitcoin Main: his place was taken by the young cryptocurrency that so far only gain cost and are relatively easy to Maine. Cease to produce Zcash, Litecoin and Etherium - will produce others.
Thank you for attention
---
Best Regards