My Proposal To Reduce Spam on Steemit (and reward policing)
I recently read a post from @timcliff about reducing the spam problem on Steemit by making it less profitable.
Effectively Tim's proposal is to increase the threshold for earning on a comment or post to offset spammers coalescing their pennies across potentially thousands of accounts.
The issue with such a proposal is that it would address the spam problem by punishing Minnows who are new to the platform. As I have written about before, it's a hard road for a new Steemit user to get anywhere.
It's great to see Steemians like Tim thinking about this stuff, and while I might not agree with increasing the threshold, it's still a great idea nonetheless with the intent of reducing spam on Steemit (a problem in need of a solution).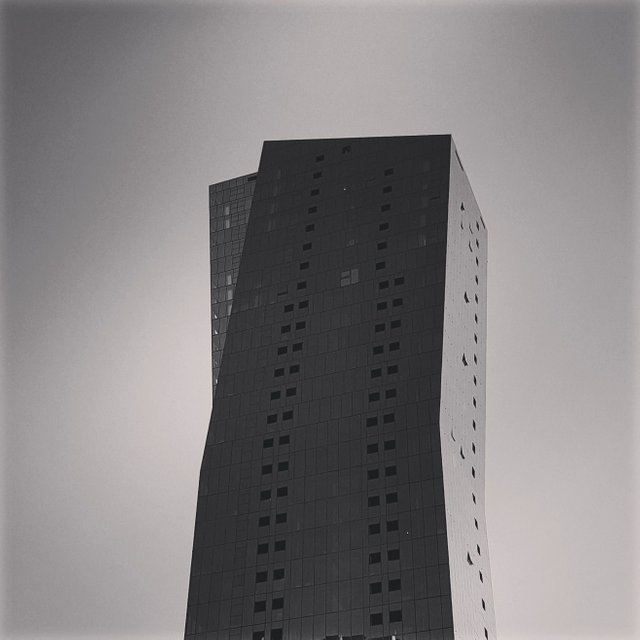 Steemit feels like a large corporation at the moment where the people at top get away with everything, and those on the bottom are picking up the scraps and trying to get to the top floor.
My Proposal
A simple, "Report Low Quality" link on each Steemit post. At the moment there is no way to report low quality on Steemit and I don't think it is even mentioned under the current flagging functionality.
This report low quality button or link would function as follows:
Steemit user clicks the link when they see a post they deem to be low quality. This is a free action, unlike the current flagging functionality
It then goes into a review queue
The review queue would be a public area where users above a certain reputation levels could review and vote on whether a post is low quality/spam
Votes would have consequences. If you report something as low quality or spam and the reviewers deem it not to be, it costs you money or reputation (proportionate to your reputation and wallet value). If your vote was accurate, you would earn curating reward dollars.
Voting would be anonymous (the content creator won't be able to see who voted) so this would mean that reporters would have no fear of retribution.
For all of this to work, there would need to be newly introduced content guidelines. Spam posts and low quality content would need to be defined and written in a Steemit content guidelines article. This would be a mandatory read for new users.
To my knowledge the Steemit platform allows all content except spam and other blatantly inappropriate content you wouldn't want here. A clear set of guidelines to raise the standard is a much needed thing for this site, I've seen too many bot voted pictures of flowers with no captions making a lot of money.
Essentially this would reward Steemit users for policing the platform and not costing money in the form of a public negative vote on a post. People are scared to use the flagging button because it costs reputation and the author can see and retaliate (I've experienced this before).
An incorrect vote could cost you money, power or reputation, so users would still have to be careful reporting something. But accurate reports would result in rewards.
This would be a great new way for Steemit users to earn money and at the same time, get rid of the spam and people exploiting Steemit while genuine content creators suffer.
There could be downsides and caveats I haven't thought of, but I feel as though is a nice non-destructive way to clean this place up.
Safeguards
At the core of this proposed moderation queue style system would be a consensus type safeguard. One of the problems with Steemit is the heavy power users have more SP to throw around and therefore are more influential. This proposed system would work the following way:
Multiple confirmations or rejections of a low-quality post would need to be made. To prevent abuse, a randomly computed number of confirmations would be needed on a marked post, to prevent power users from manipulating the queue system.
Users would get a limited number of votes per week (initially you might get 10 votes for a week)
Over time depending on your voting record (did you vote for or against valid submissions) you will accrue more votes as well as curation rewards.
If a Steemit user regularly votes against a valid marked post, they will lose influence in the queue over the time for abusing their power of responsibility.
This would not cover every angle, but limiting votes and making it so Steemit users had to prove themselves with a track record would be a step in the right direction.
Bonus proposal
But wait, there's more. Guidelines and ability to report content is one thing, but what about the inverse? Allow low quality content to be rewarded, but help make it easy for new high quality content to be discovered.
At the moment we have; new, trending and promoted sections. With exception of new, the rest require spending money in bots and bidding.
How about a new natural section which uses an algorithm of some kind to promote new content on the platform? The best way to reduce spam is to I introduce guidelines and make it less visible by burying it with actual content.
The specifics and logistics for this one would require a lot more thought and effort, but it's another potential step in cleaning up Steemit.
Thoughts?