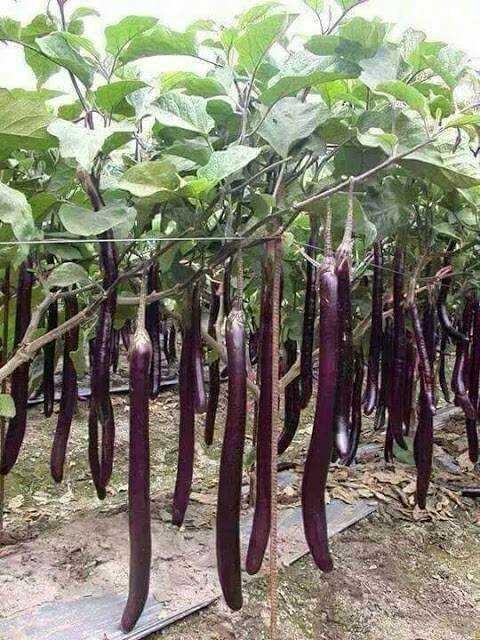 eggplant is a fruit-producing plant used as vegetables. The origin is Indian and Sri Lankan eggplants are closely related to potatoes and leunca, and a bit far from tomatoes.
Eggplant is a terna that is often grown on an annual basis. This plant grows up to 40-150 cm (16-57 inches) in height. Wide leaf, with hard skinery. It measures 10-20 cm (4-8 inches) in length and 5-10 cm (2-4 inches) in width. The semi-wild species are larger and grow to as high as 225 cm (7 feet), with leaves that exceed 30 cm (12 inches) and 15 centimeters (6 inches) in length. The trunk is usually spiked. The color of flowers between white to purple, with a crown that has five lobes. Yarns are yellow. Fruit flour contains, with a diameter of less than 3 cm for the wild, and more for the type of planted.
How to plant eggplant is sowing, after growing 4 true leaves then planted (made seeds first). The harvest begins at 70-80 days after the next seedling every 5 days.
In terms of botany, the fruit described as berries has many small and tender seeds. It is edible but tastes bitter because it contains nicotine, a type of alkaloids that many tobacco contain.