Dont miss out on the best up and coming Podcast/Radio show! GetSMOKEd Radio!
Let me begin by saying I live in the PNW and would begin to reach out to my connections here and I have no doubt we could get guests/interviews with people in all sectors of the marijuana division.  From dispensary clerks to growers, to trimmers, etc.  We would be able to totally open up the marijuana industry and be able to look in-depth and break down the different sectors and niches.  We are currently in testing phase, and will be announcing the dates/times and details very SOON, so dont miss it!
Let me also come right out and say it RIGHT UP FRONT!  WE DO NOT ADVOCATE THE UNDERAGE USE OF MARIJUANA! (Most places that are legal are 21+ in US anyways)  We HERE at SMOKE.Network SUPPORT THE MEDICINAL QUALITIES OF MARIJUANA, AS WELL AS THE ENVIRONMENTAL AND AGRICULTURAL ASPECTS OF HEMP.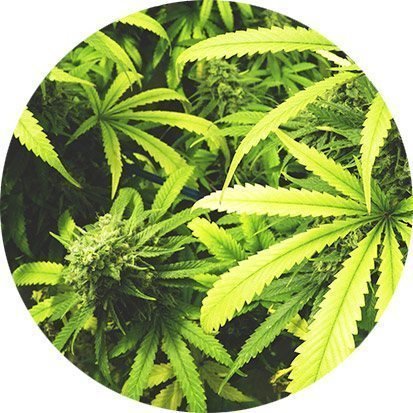 AGAIN, WE DO NOT ADVOCATE THE UNDERAGE USE OR THE IMPROPER USE OF MARIJUANA.  WE BELIEVE IT HAS AMAZING HEALING QUALITIES AND THUS SHOULD NOT BE ABUSED!
 Our show/station will be called getSMOKEd Network Radio!
I have recently partnered with the SMOKE.Network, which already has a large community and base of loyal followers.  I have also been able to discuss with them that during my broadcast having it fed into the livestream for the 420smokers.us Facebook Page (where the CEO has hit 10k viewers while live streaming recently)   
Topics/ day by day broadcast
We could also have guests that are helping out Smoke.Network, the cannabis community and even other cannabis coins such as Dope, Can, Hemp, and even Paragon and how they fit into the crypto space. 
A fall back guest can always be The Anxious Stoner (CEO of 420smokers.us and Smoke.Network). They have also said they can get guests such as some YouTube stoner personalities AND I have locked down some EXCLUSIVE TIME WITH WELL-KNOWN  STEEMIANS SUCH AS @sirlunchthehost , @xtrodinarypilot

Believe in the medicinal properties of marijuana? Come check in and join the discussion! 
Day to Day schedule (subject to alterations)
We will have popular "stoner music" , with discussions, interviews and guests in between music.  (I want to keep the music to a minimum but it is necessary in order to keep most listeners engaged and interested.)
Music
If you would like to be featured on this HOT NEW radio show,  Please reach out to either @theanxiousstoner or @bambam808 on DISCORD
Guests
There will be guests of all different kinds.  Planned, Surprise, Call-in and MORE!
Daily Topics/ "prizes" (These are a basic layout, and subject to change)
Munchie Monday-  We will be asking all of YOU, your favorite munchie food!
Twistup Tuesday-  Discussing all those crazy joint ideas we see in pictures!  
Weed Wednesday- Discussing the "hot" and "new" strains.
Thirsty Thursday- Discussing, and hearing from YOU about all of your worst "cottonmouth" stories!
FrHIGHday- Come join the live smoke session!  Enjoy smoking and conversing with myself about a full range of topics!
Shatterday- Discussing the pros cons ups and downs of the concentrate known as shatter.
Sunday Funday- Enjoy a relaxing sunday full of great stories, fun callers, and great music!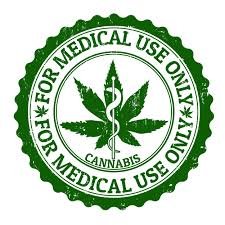 Bust the myths! We will be breaking in depth into topics like these below!
Discussing and breaking down the "myths" of marijuana. Does it really cure cancer? Can the gov keep their finger on it forever? Is this dispensary really selling legit shit? Discussing new strains, weed news etc.  (420Smokers.us is dialed in with the culture) 
How does this station stand out from others you ask?
I want to try and work in a way to be able to have "guest callers"  where I would ask a general question, a "have you ever" type question, and then be able to have "callers" (they wouldn't actually be calling in of course) but then they can jump in and discussion then jump out of the discord chat / Facebook comment section. It will create a totally emersive and interactive broadcast and open it up to a whole new audience that still uses Facebook as their main social network and tool to get their entertainment and news.  This will (as time goes on) create relationships with listeners and viewers, which will create a deeper connection between listeners and the broadcast/hosts which will hopefully convert Facebook users into Steemians that follow and support the show and network.
Value Prop
420Smokers.us already has a Facebook community of over 500,000 engaged fans. By leveraging the 420smokers.us audience ( by streaming the session live to the page and uploading to the 420smokers.us website as a weekly blog  ) we feel Get.Smoked broadcast can grow at a rapid rate and easily gain a solid weekly fanbase.
Relavant Links: 
https://steemit.com/@bambam808
https://steemit.com/@smokenetwork
https://facebook.com/420smokers.us 

@ADSactly and the entire ADSactly Community,  They are doing amazing things! Come check out the community! 
Steemit is the Key...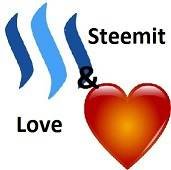 and Love is the driver! 
Come on by and give EosTalk a try!  You'll love the community and the knowledge! I know I do!
EosTalk Discord : https://discord.gg/FaRcQXt