The first bitcoin faucet 2010 -2011
Gavin Andreson started the idea creating a faucet with reward of "only" 5 bitcoin
For my first Bitcoin coding project, I decided to do something that sounds really dumb: I created a web site that gives away Bitcoins. It is at: https://freebitcoins.appspot.com/
Five ฿ per customer, first come first served, I've stocked it with ฿1,100 to start. I'll add more once I'm sure it is working properly.
Why? Because I want the Bitcoin project to succeed, and I think it is more likely to be a success if people can get a handful of coins to try it out. It can be frustrating to wait until your node generates some coins (and that will get more frustrating in the future), and buying Bitcoins is still a little bit clunky.
Please try it out and get some free coins, even if you already have more Bitcoins than you know what to do with. You can get some and then donate them right back; the address is: 15VjRaDX9zpbA8LVnbrCAFzrVzN7ixHNsC
full post here https://bitcointalk.org/index.php?topic=183.0
and still someone complaining "whaat only 5 bitcoin?"
back there bitcoin so cheap and easy to get
Date USD : 1 BTC Notes
July 2010 $0.08 In five days, the price grew 1000%, rising from $0.008 to $0.08 for 1 bitcoin.
Feb 2011 – April 2011 $1.00 Bitcoin takes parity with US dollar.
8 July 2011 $31.00 top of first "bubble", followed by the first price drop
Dec 2011 $2.00 minimum after few months
and everebody wishing time machine
lets take a look at this address
you can see how much it gain from faucet back there in 2010


can you imagine if this address holder what he become today if he still holding it ?
but he /she spent it at 2011-01-29 22:15:35
hahahaaha
i have story too
im doing money online lets say 2009
at that time my only thought just to collect paypal cash
from everything including PTC and TRAFFIC Exchange
bitcoin came across me on 2012 yes .. im doing faucet at that time gain me about 200 btc 0.5 / claim
and sell it few months after with sceptical thought "this bitcoin thing wont last by the end of this year"
as you see i was wrong .
share your bitcoin story here bring back those bitter (if you sell it that time) or sweet memory
upvote if you like what im doing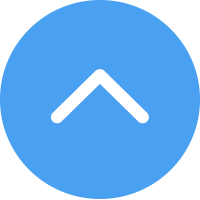 follow to support me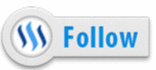 my other post
The First Altcoin
10.000 btc for 2 slice of pizza