VLOG #14: What Is ADSactly + Why Building Solid Relationships Are Important ♥
  Get around people who have something of value to share with you. Their impact will continue to have a significant effect on your life far after they have departed.  - Jim Rohn
A lot of people have been seeing ADSactly around on Steemit but some folks are still confused as to who and what they stand for. In this video I will go over why you should become a part of this Movement and why it will benefit you. Building solid relationships are extremely important and sometimes people don't really understand why. Allow me to expand your mind. ;)
If I haven't visited your blog lately and you are used to seeing me showing you love, don't worry I will soon just catching up on all these awesome posts from you guys!
You don't build a business. You build people and then people build the business. 
Let me know what you think in the comments below & Show your girl some Love! ♥
Join ADSactly On Discord https://discord.gg/FrTJ5PX and Follow @adsactly on Steemit!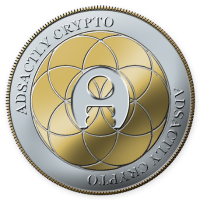 Love,
Hannah (Remember Who You Are)