When Someone Steals Your Steemit Password - WARNING
Hallo steemian, have a good day
I made this post when I saw the post from @reggaemuffin about attempting to steal our steemit password, here I refreshed the post about the steemit password stealing trials with english and also indonesian language. because I also want to tell steemit friends who can not speak english.
Hallo steemian , semoga hari kalian
saya membuat post ini ketika saya melihat post dari @reggaemuffin tentang ada upaya untuk mencuri password steemit kita , disini saya kembali menyegarkan post tentang percobaan pencurian password steemit dengan bahasa inggris dan juga bahasa indonesia. karena saya juga ingin memberi tahu teman steemit yang tidak bisa bahasa inggris.
This case occurs when a steemit user named ksolymosi makes a post entitled Why You should Sell All your Bitcoin Today And Before 2018, he created a trap for us by the way when we click read the full article will make us repeat the log in, and that's where he could have put us in our steemit password and saved by the trapper.
Kasus ini terjadi saat pengguna steemit yang bernama ksolymosi membuat post yang berjudul Why you should Sell All your Bitcoin Today And Before 2018 , dia membuat sebuah jebakan untuk kita dengan cara ketika kita click read the full article akan membuat kita mengulang kembali log in , dan disitulah dia bisa saja membuat kita menaruh password steemit kita dan berhasil di simpan oleh pembuat jebakan itu .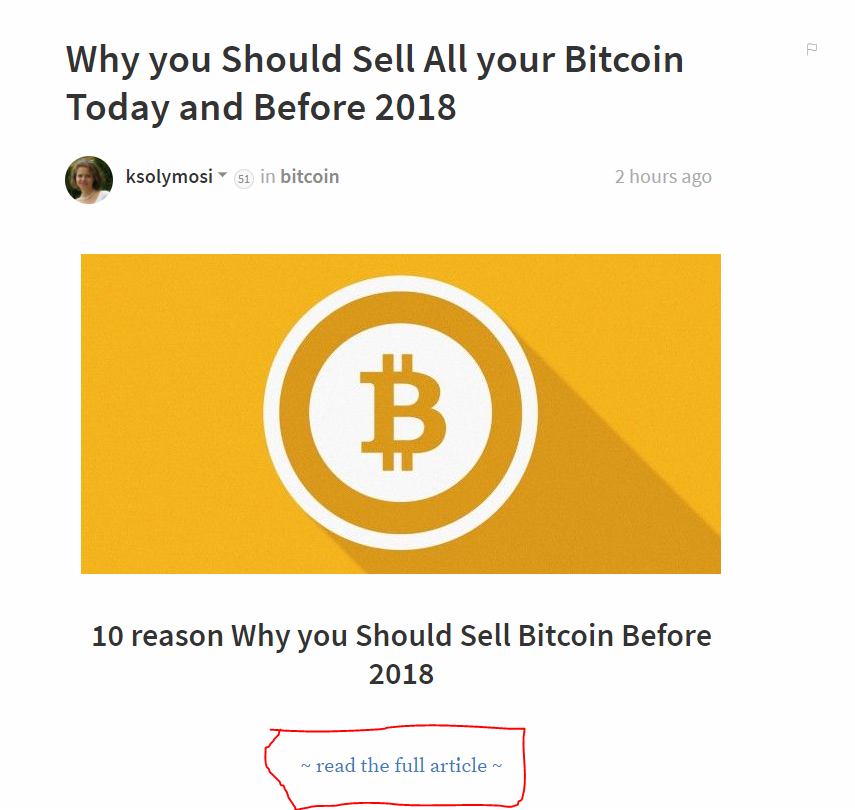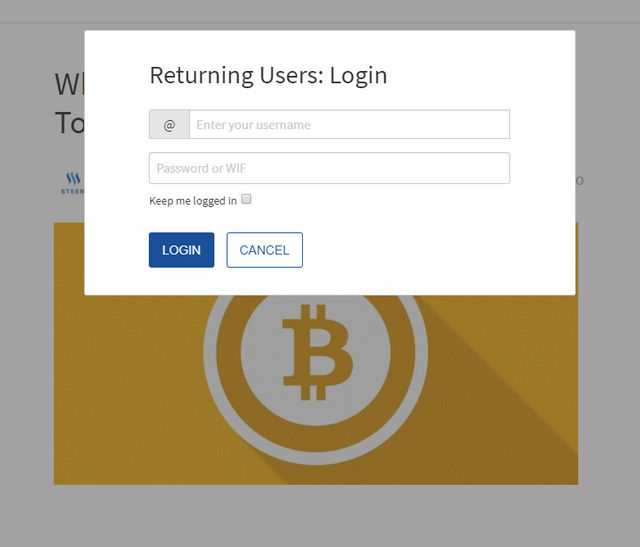 Image source : from @reggaemuffin
If you find such an oddity, please do not enter your password at random, because whenever we are stolen, so we have you open and such incidents immediately change your password
Jika kalian menemukan keanehan seperti itu , tolong kalian jangan memasukkan password kalian sembarangan , karena kapan saja kita kecurian , jadi kita kalian pernah buka dan kejadian seperti itu segera ganti password kalian
My appreciation to reggaemuffin is quick to tell us
To support him, vote for @reggaemuffin as a witness:
Go to the witness page https://steemit.com/~witnesses
If you want me to make design to you guys,
you can contact me via Facebook : https://www.facebook.com/arietm OR DISCORD
BAHASA:
Ayo Gabung Di Adsactly-INDONESIA , kita dapat saling berbagi ilmu dan informasi
Discord adalah aplikasi chat dengan basis server dan channel , jadi sangat mudah di gunakan, kalian bisa download di google playstore
https://discordapp.com/invite/6jAXNuu
SPECIAL THANK TO
@adsactly , @satchmo , @tech-trends