Thank you steemit for making my dream come true - @annadeda
Hello to all my friends of steemit.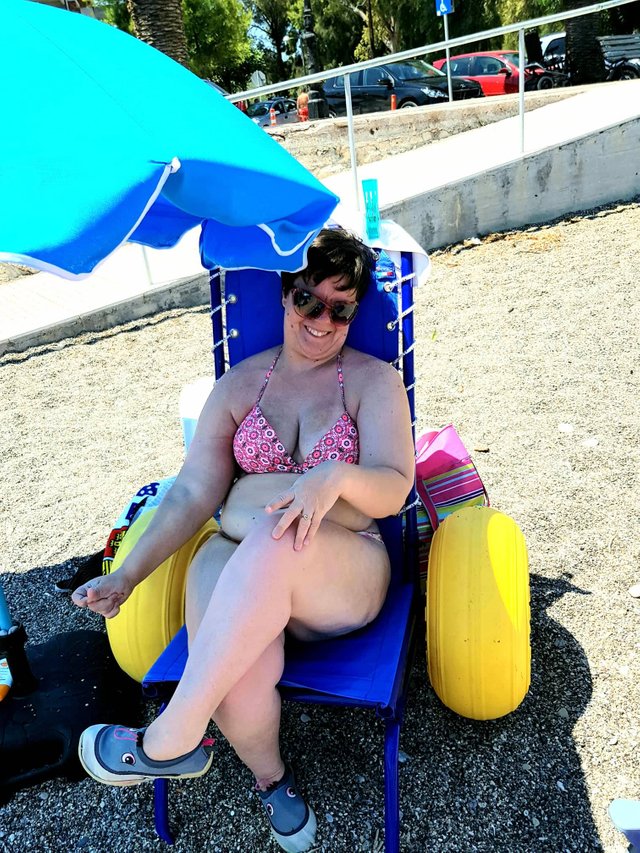 After several months is finally summer and I had the chance to try the sea-chair I purchased in the last winter from the founds gathered by my posts here on steemit. It is a wonderful equipment for me because it enables me to get to the Sea without any problems. I was so thrilled the first time I comfortably got to the Sea and swimmed for 2 hours. I want to thank you all from the bottom of my heart for making my dream came true. A very special "thank you" I want to say to @kpine @liondani @onceuponatime and the beautiful @mariandavp for helping me with their support always. I'm very grateful to you guys. Love you all.