We are bringing you today the Steemit Link shortening service: https://steem.ly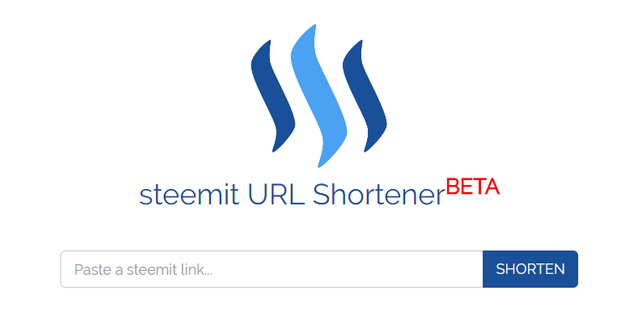 We've worked hard to get this up and running as soon as possible and help everyone on steemit make their links shorter and more beautiful, tailored to the platform they represent.
Just as with any other link shortening service you paste your loooong link in the box, hit the SHORTEN button and then the magic happens, you get a https://steem.ly/xxXXXxx link back to use in your posts and comments.
Behind the scenes:
we've used the secured open source YOURLS (https://github.com/YOURLS/YOURLS). It's public and open for everyone to check. This means it's safe and transparent.
we are using a strong hosting company and the application is hosted in the US. CDN's are also enabled for static content throughout the world. This means it's strong and reliable.
frequent backups will ensure service continuity
So we launched steemly, what's next?
we plan to create Chrome and Firefox extensions that will automatically give you a shortened link for the page you are currently on;
we will add a dashboard with statistics on the https://steem.ly homepage to show the most visited steemlys, most recent ones etc.;
we will start allowing custom links to be created
It is in beta as we just launched it so please tell us your opinions, let us know if you see any bugs etc. so we can jump in and fix them.
We would highly appreciate your vote as it would help us bump the development further and faster on the backlog items!
@dan ( @dantheman ), @ned ( @steemit3 ) - I'm totally up for integrating this in steemit in any way you think it possible.
There might be the case that the website isn't opening for you (we surely hope it's not but anyways). It's due to the DNS propagation, it's not all over the place yet so you will need to add the below to your hosts file:
77.104.146.175 steem.ly
77.104.146.175 www.steem.ly
In max 24h this should not be an issue
Platform updates annoncements are posted below:
UPDATE #1: v0.2.0 - 7/20/2016
Thanks to everyone for checking this up and don't forget: #doyourpart in the Steemit Community!!
Comidted to value on Steemit,
Anduweb