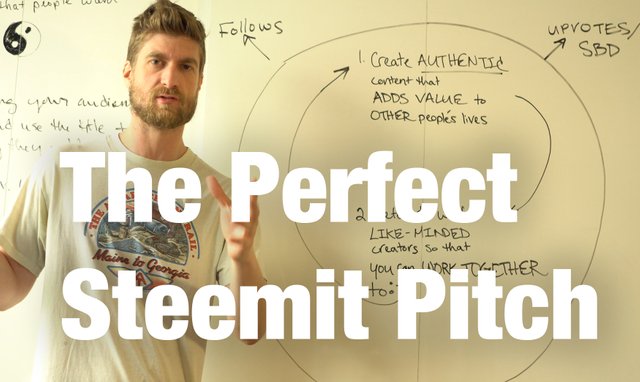 I've broken up today's post into three separate videos. The first video explains why.
In this video I give what I believe to be the perfect Steemit pitch. Of course, it's more like the best I can do right now, but that doesn't sound nearly as interesting right? ;)
Finally this video contains what are effectively my "first principles" of succeeding on Steemit.